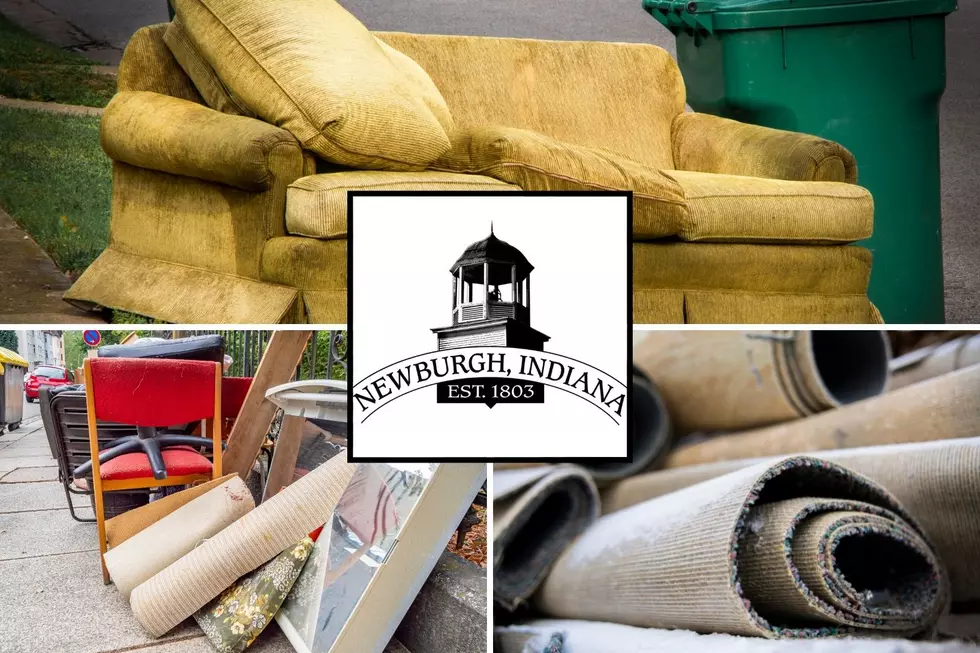 Newburgh, IN Announces Date and Details for Heavy Trash Pick-Up This Summer
Canva
This seems to be a really popular time of the year for folks to do some serious cleaning, and along with that usually comes some serious trash. If you're like me, you've amassed quite the collection of 'stuff' over the last several months, and it's just taking up space in your garage, basement, closets, or random corners of your house. Now is the time to figure out what can stay and what needs to go. If you live in Newburgh, you might want to start making those decisions sooner rather than later.
Heavy Trash Pick-Up in Newburgh
The town of Newburgh, Indiana just announced the date and important details for heavy trash pick-up this summer. According to a post on the official Town of Newburgh Facebook page, large trash items are scheduled to be picked up on Tuesday, June 14, 2022. Newburgh officials ask that you set your heavy trash items at least three feet away from your normal trash and recycling bins. They also ask that set out your heavy trash no earlier than 24 hours before being picked up.
Items Allowed for Pickup
Furniture: Both indoor and outdoor
Appliances: Refrigerators and freezers will be picked up separately - and only if the refrigerants have been removed and tagged by a professional.
Building Materials/Construction Debris: Must be in containers that weigh less than 75 pounds.
Carpeting: Must be rolled and bundled and cut into 4-foot lengths.
Items NOT Allowed for Pickup
Tires and other automobile parts
Concrete and/or bricks
Dirt
Batteries
Paint and other hazardous liquids
Yard waste
Any item longer than 8 feet
SEE: Newburgh Man's Voice-to-Text Fail Leads to Hilarious Comments on Facebook
A gentleman who goes by Bob Lob Law on Facebook recently posted what was meant to be a nice public service to the other members of the private group, Life in the Burgh...Newburgh, to let them know traffic was backed up on a road in town due to a car that had found its way into a ditch. Thanks to a voice-to-text fail, he may have inadvertently changed the name of the road forever.
Behind The Scenes: The New Nonprofit 'The Hope Gallery Newburgh'
The Hope Gallery gives young adults with developmental disabilities vocational training through a unique boutique for happy, funky, cool people. The Gallery celebrates their talents by consigning handmade goods, jewelry & art.