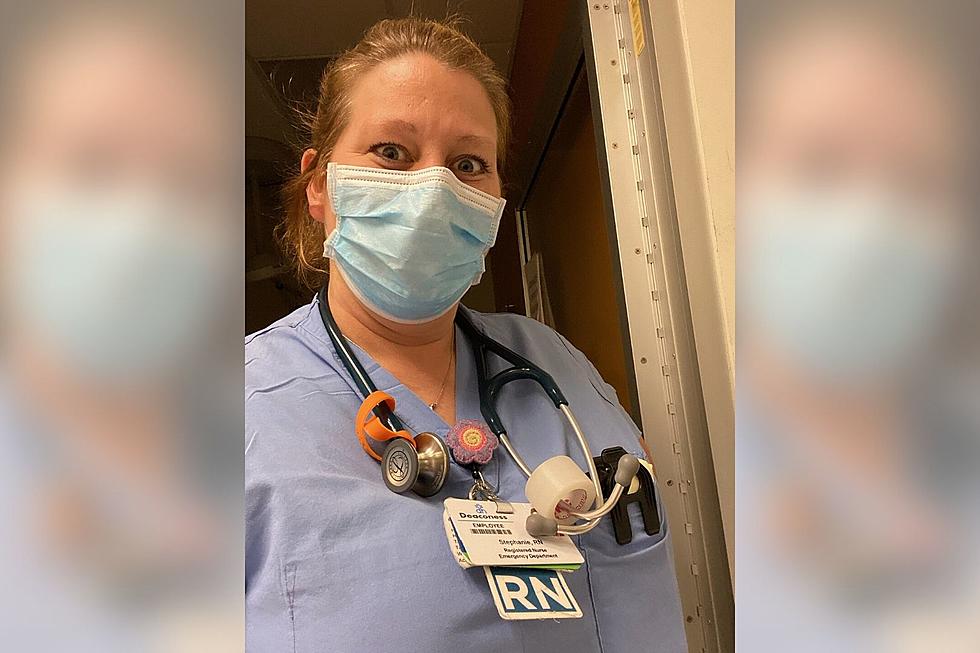 National Nurses Week Spotlight- Stephanie Bancroft
Stephanie Bancroft
National Nurses Day is Wednesday, May 6th and 99.5 WKDQ and Diamond Valley Federal Credit Union want to spotlight and thank ALL Nurses in our community, not just one May 6th, but the entire week!
During the week of May 6th, we will honor 3 special nurses daily on air and online at WKDQ.com and the WKDQ App.
This spotlight goes to Stephanie Bancroft at Deaconess Gate way in the Emergency Room.
Stephanie was nominated by her daughter, Aerial Bancroft . Here's what she had to say about Stephanie:
Stephanie Bancroft, my mom, is one of the best nurses I know! Every day she goes into work, she has to deal with some of the most bizarre things you've ever seen! She handles them with a smile and never gives up! She not just takes care of sick patients, but also has to care for 5 crazy kids! As she continues to risk her life every day being with ill people, I know she will always try her hardest and do it all with and optimistic attitude!
From all of us here at 99.5 WKDQ, Diamond Valley Federal Credit Union, and the Tri-State, THANK YOU Stephanie for all you do each day! We appreciate you!
Do you know a nursing professional who goes above and beyond to make a difference? We want to hear about them so we can give them the proper thank you they deserve. Nominate your favorite nursing professional in the Tri-State and share a personal story of their dedication and service to the community!
Help us say thank you to our Tri-state nursing professionals for everything they do for our community. Nominate your favorite Tri-State nurse now!
The Old Vanderburgh County Courthouse Lights Up Blue for Healthcare Workers