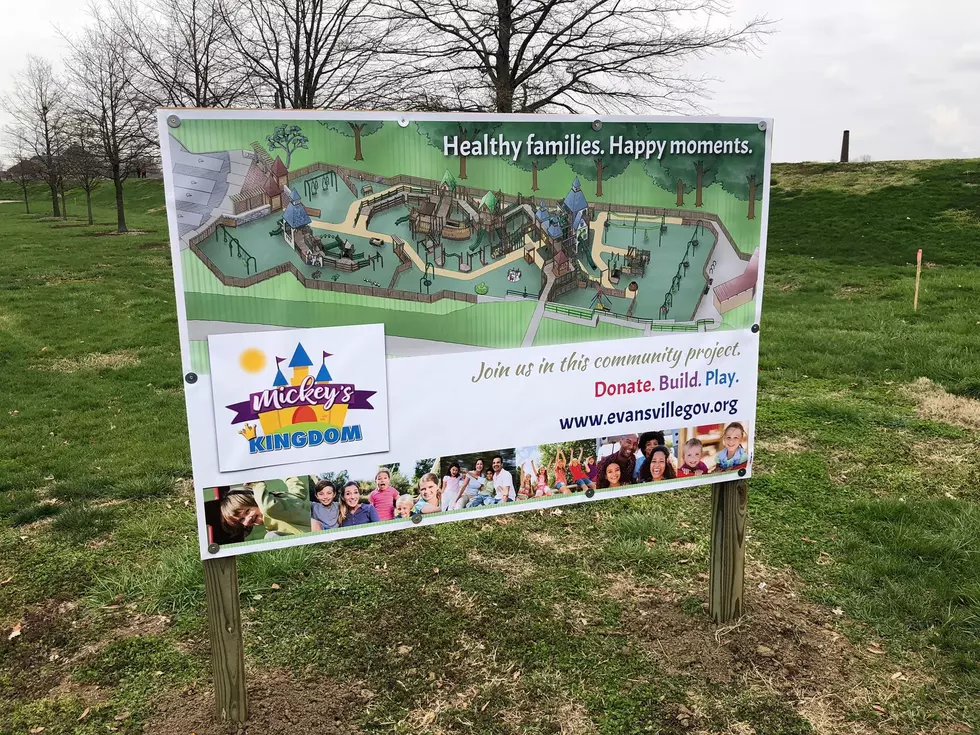 Mickey's Kingdom Grand Opening Date Set
Travis Sams
The Community Build was a huge success, and thanks to the helping hands of literally thousands of volunteers, a sizable chunk of Mickey's Kingdom is complete, and you can now see just how massive this playground will be as you drive along the Evansville riverfront. But, it's not quite ready yet for families across the Tri-State to enjoy. There are still a few things to finish before that happens.
Over the next few weeks, skilled laborers (for lack of a better term) will be on site to pour concrete,  lay the brick walkway, and spread the rubberized surface over the existing concrete slab among other things, weather permitting of course. Once that's all said and done, then  the park will be ready for playtime.
Organizers have set Saturday, October 27th at 9:30 a.m. as that day. According to the event post on the Mickey's Kingdom Facebook page, the day will feature "a few surprise guests and other fun surprises." They are also asking those in attendance to wear their community build t-shirts. In the event you don't have one, they will have some on site for free to the first 270 people that show up.
Shuttle service will be provided that morning as parking will be limited around the park.