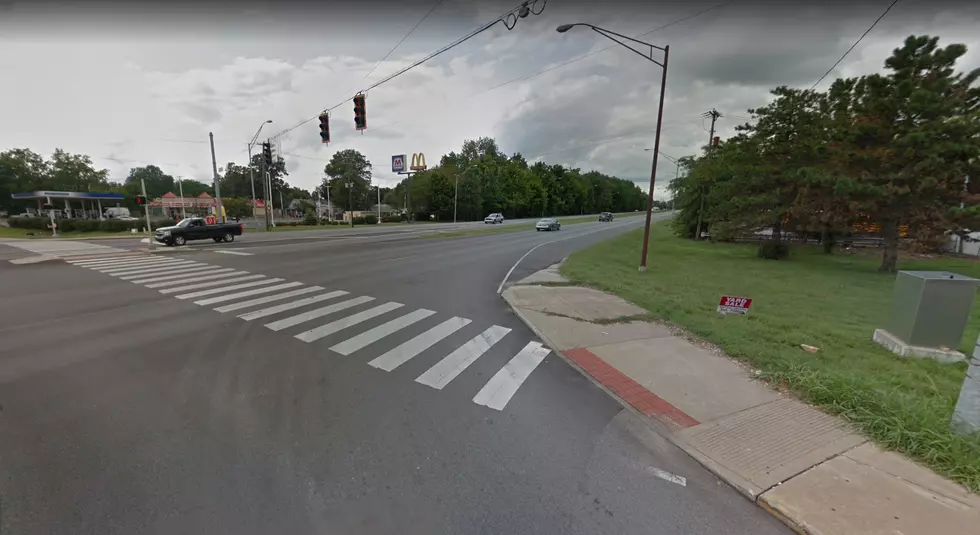 Mayor Winnecke Teases Plan for Improving Dangerous Crosswalk at 41 and Washington
(Google Maps)
The intersection of Highway 41 and Washington Avenue is likely one of the busiest intersections in the city with thousands of cars, trucks, semis, and more passing through it at all hours of the day to get wherever they need to go. With six lanes of traffic (counting turn lanes) moving both north and south bound it's also a dangerous stretch of road to cross on foot. Despite a posted speed limit of 30 miles an hour beginning at the previous intersections in both directions since the intersection also sits in a school zone, many drivers (myself included, admittedly) tend to go at least 10 to 15 miles faster than that which only adds to the danger for those people trying to cross, many of which are Bosse High School students going to and from school.
Residents in the area have been voicing their concerns about the safety of the crosswalk for nearly five decades, but based on a couple of tweets from Mayor Lloyd Winnecke Tuesday morning, it sounds like plans are in the works to finally address the issue.
Obviously, the Mayor isn't quite ready to reveal what those plans are just yet, but apparently they're coming "in the near future," however long that means. Considering that INDOT had crews in the intersection back in May assessing the intersection and collecting a variety of data, it certainly sounds like whatever it is will be announced sooner rather than later, as I assume INDOT has taken the info they gathered from that assessment and put together a few different options to present to the city.
This is a developing story. We'll continue to provide updates as they become available.