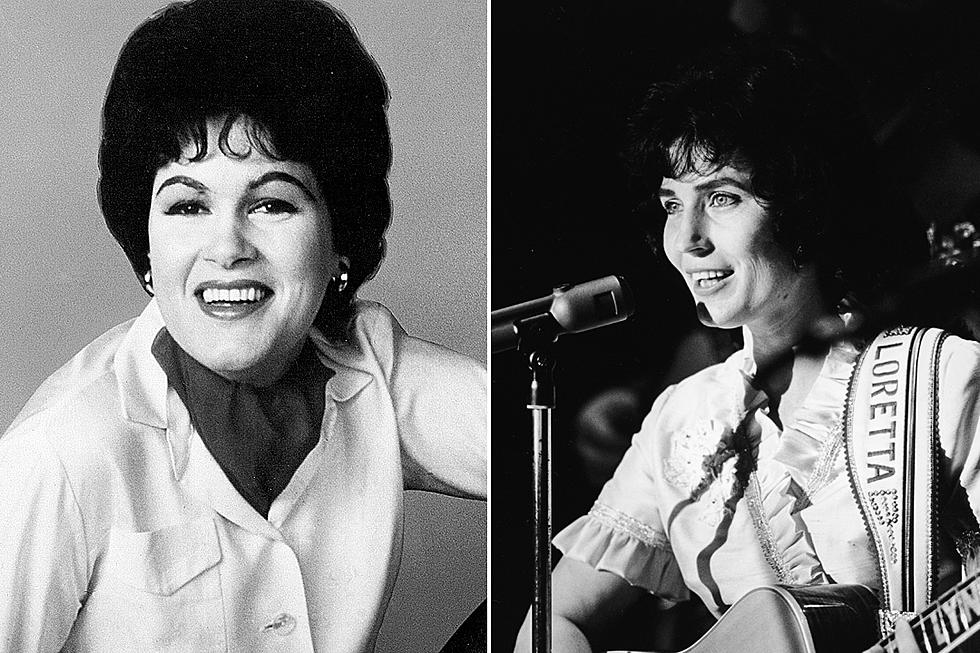 Lifetime Film 'Patsy & Loretta' to Document Patsy Cline and Loretta Lynn's Friendship
Michael Ochs Archives / Hulton Archives, Getty Images
Patsy Cline and Loretta Lynn's friendship is getting the small-screen treatment in Lifetime's upcoming movie Patsy & Loretta, which will air in late 2019.
Cline and Lynn became friends in the late 1950s when Cline was already a household name and Lynn was just starting her music career. Instead of being competitors, Cline took Lynn under her wing as a mentor and friend.
The two bonded over the common struggles that female artists have to overcome, along with marital problems, and they even ended up touring together. They were inseparable until Cline died in a plane crash in 1963 at age 30.
Deadline reports that Megan Hilty from Smash is set to play Cline, while Broadway star Jessie Mueller will portray Lynn. Kyle Schmid from Six will play Charlie Dick, Patsy's second husband, and Joe Tippett from Rise will portray Doolittle "Mooney" Lynn, Loretta's husband and the father of their four children.
The movie is currently filming in Nashville, written by Angelina Burnett (The Americans) and produced by Neil Meron (Hairspray, Chicago). Patsy & Loretta is being co-produced by Julie Fudge and Patsy Lynn Russell, the daughters of Cline and Lynn, and Nashville's Callie Khouri is directing.
Loretta Lynn Through the Years: