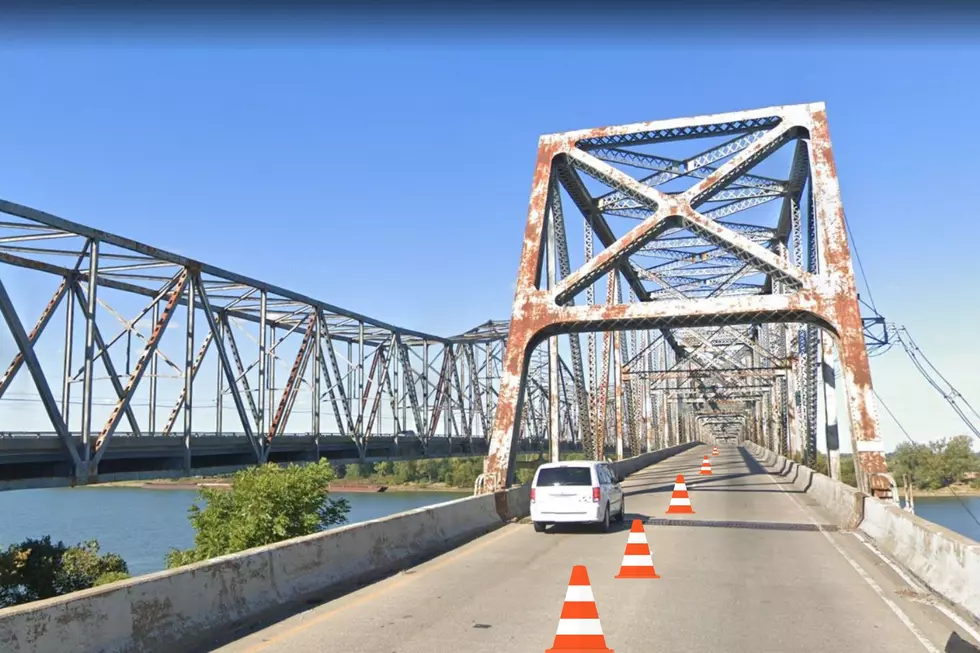 Lane Restrictions on Henderson, KY's Twin Bridges Starting May 1st
Google Maps / Canva
If you travel along the Twin Bridges in Henderson, Kentucky daily, get ready for some traffic delays next week.
We are entering construction season here in the Tri-State area. So this means that you will see a lot more of the orange barrels, detours, and lane restrictions. As you know, there are a lot of areas in Evansville and the surrounding towns that will probably be affected throughout the year, but one, in particular, will be happening very soon that you might want to note.
Lane Restrictions Coming to Henderson's Twin Bridges
If you are one who commutes across the Twin Bridges then you know that they have a history of accidents and traffic being backed up. It happens very frequently at unsuspecting times. That being said, there is a good chance that especially during rush hour, you will see traffic backed up on the Twin Bridges in Henderson next week. Beginning on Monday, May 1st, navigational lighting will be installed on the Twin Bridges, causing lane restrictions.
According to the Kentucky Transportation Cabinet, District 2:
Motorists that typically access the US 41 Twin Bridges at Henderson during their commute should anticipate lane restrictions beginning Monday, May 1.
KYTC crews will be upgrading the navigational light system for the Ohio River traffic.
Lane restrictions will begin at 9:00am on the north bound bridge. Crews expect to switch over the lane restriction to the south bound bridge around mid-day and conclude their work by 7:00 pm.
The upgraded equipment will require less maintenance which will result in a more reliable navigational light system for maritime traffic and a reduction in future lane closures on the Twin Bridges.
So, give yourself a little more time in the mornings if traffic is typically heavy on your commute. Oh, and be patient with these lane restrictions after work. I know by that time you are just ready to get home, but for the safety of the crews and other drivers, follow the speed limit, and everyone will get home safe and sound.
Rejected Kentucky Personalized License Plates
There are some rejections here that are real head scratchers. For others, you might be able to deduce the reason. For others still, it's kind of obvious. None in this list, however, fall into the NSFW category.
The Smallest Incorporated Kentucky Towns
The most recent census revealed the fact that there are some pretty tiny yet incorporated Kentucky towns.
Oddball Kentucky Attractions
Kentucky can be mighty quirky, as evidenced by these oddball attractions that are all a quick drive from Owensboro.