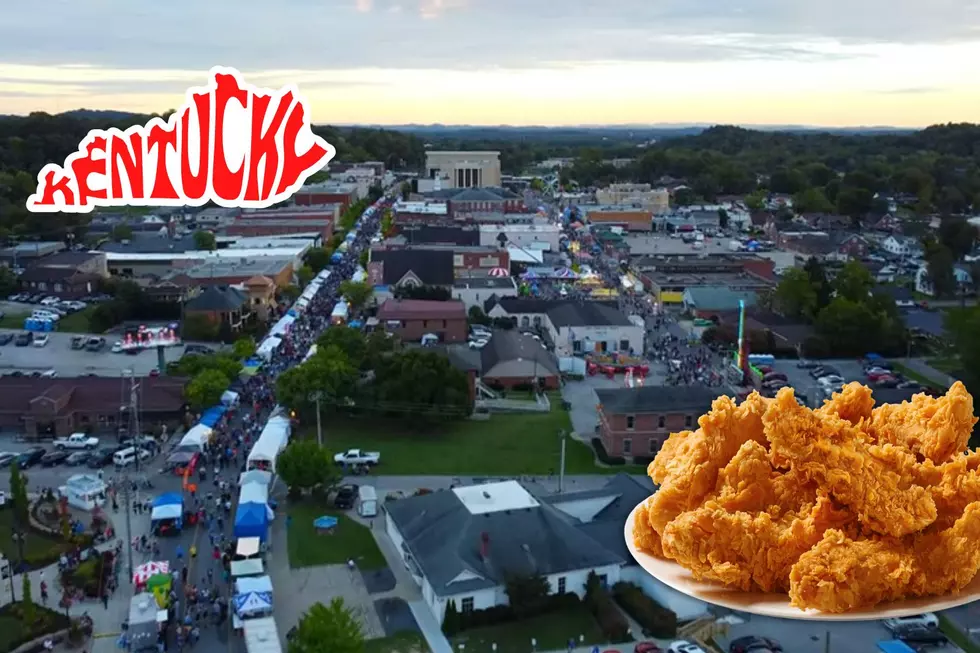 Kentucky's World Chicken Festival Named One of the Best Food Fests in U.S.
YouTube/Canva
The World Chicken Festival has been a tasty staple in Kentucky for over 30 years, but if you're like me, you might not have heard of it.
When you think of Kentucky one of the first things that might pop into your head is fried chicken. The two are synonymous with each other thanks to the fast food giant, Kentucky Fried Chicken. Colonel Harland Sanders, the founder of Kentucky Fried Chicken, is from (and founded KFC) in Laurel County, Kentucky. So naturally, the state of Kentucky would embrace its fried chicken heritage with a big festival, right?
Kentucky's World Chicken Festival
Each year since 1990, the town of London, Kentucky plays host to the World Chicken Festival. Located in Laurel County, this festival pays tribute to their hometown hero, Colonel Sanders, the founder of Kentucky Fried Chicken. Not only that, but Lee Cummings, the co-founder of Lee's Famous Chicken began his career with his uncle, Colonel Sanders there too. I had no idea the two were even related...you learn something new every day!
The World Chicken Festival is four days full of fun...and of course, chicken. There, you will find a bunch of crazy contests, live music, vendors, carnival rides, food from non-profit organizations, and the World's Largest Stainless Steel Skillet, which serves more than 120,000 fried chicken dinners to guests each year. It's fun for the whole family.
The World Chicken Festival was recently named one of the best food festivals in the United States by Thrillist. Here's what the website had to say about this festival:
You may not think you want to see the world's largest steel skillet, but what if it was attached to a chicken festival? That's what you'll find in Laurel County, the birthplace of both Kentucky Fried Chicken and the World Chicken Festival—four days of egg-ceptional activities like a Colonel Sanders motorcycle ride, a "Rooster tail" mullet contest, and plenty of cook-offs. While you're there, make sure to check out the Sanders Café & Museum in Corbin, where the original roadside restaurant has been restored to its 1940s layout, and also where the magical 11 herbs and spices making up KFC's original recipe were perfected. You still won't find out what they are, though.
The World Chicken Festival will return to London, Kentucky September 21st through 24th in 2023. You can take a look at what to expect so that you can go ahead and make plans to check it out this year by clicking here.
As I said earlier, I have somehow never heard of it, but after learning more about it, I'm ready to make a trip to Laurel County to experience my first World Chicken Festival later this year!
15 Best Places for Fried Chicken in Southern Indiana and Western Kentucky
Regardless of whether you're a fan of white meat, dark meat, or all of it, if it's fried chicken you crave, it's one, or all, of these places you'll want to go to get it.
I Bet You Didn't Know These Celebrities Were Kentucky Colonels
Quirky Kentucky Attractions
Kentucky can be mighty quirky, as evidenced by these oddball attractions that are all a quick drive from Owensboro.