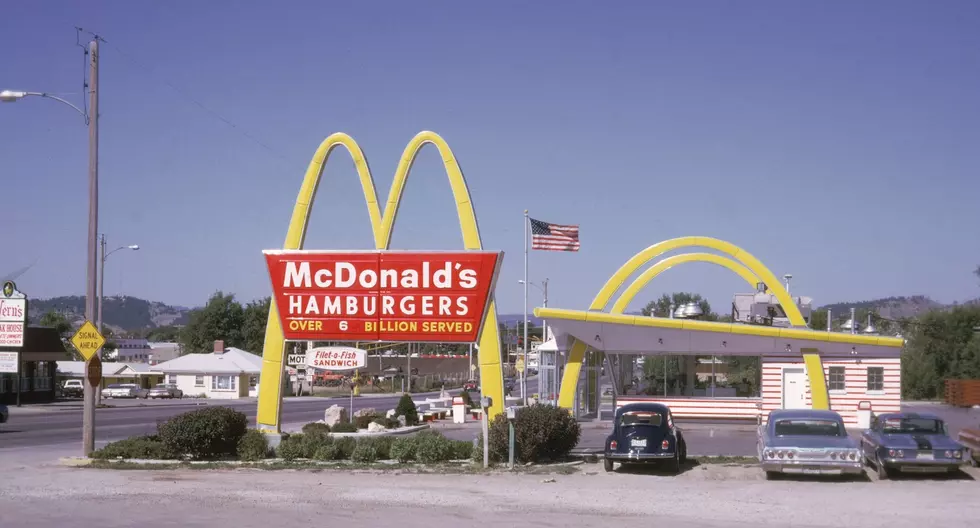 The World is Fascinated By This Illinois Man's 60 Year Old Fries
Getty Images
My husband and I have done A LOT of home renovating in the last 12 years, and that has included tearing A LOT of stuff apart, but we never found anything super cool amidst the mess.
The coolest thing we ever found was a building permit from the late 60s when the basement of our old home was first remodeled, but now I feel jipped that we didn't find an old meal hiding within any of all the walls we have torn down.
Crystal Lake, Illinois Couple Goes Viral After Finding OLD McDonald's Fries
If I've learned anything from our adventures in DIY home remodeling, it's that people do weird things and leave weird stuff behind, and one Crystal Lake couple named Rob and Grace Jones recently received a wacky order from McDonald's.
According to the Northwest Herald;
Jones said he was renovating his home bathroom when, after pulling out the toilet paper holder, he noticed something inside the wall.

"As I was pulling the holder out, I can feel there's something in there," Jones said. "I was nervous to open it up. You see stories of much worse things people can find in their walls. My wife and I like true crime stories."
What Rob Jones found was this, according to his recent post on Reddit...
Now, some might view that picture as further proof of the nasty longevity of McDonald's food since the fries still appear to be crispy, but I'm hoping others might appreciate it as a truly historical find. Fox 32 Chicago reports;
The particular logos on the bag and wrappers that Jones found appeared to be from the first and original logo from the 1950s, with Speedee, McDonald's original mascot before Ronald McDonald, holding a sign reading: "I'm Speedier" and "Custom built hamburgers."
Rob Jones did confirm that his home was built in 1959 and it is located right by one of the original McDonald's in Crystal Lake, so he is assuming the old food was left by the builders of his home. How wild is that?!?
After Rob Jones' Reddit post went viral, many people have asked him to taste those still-crispy-after-60-plus-years fries, but I truly hope he continues to respectfully decline those requests. I think he should just put them back inside the bathroom wall for some other homeowner to find several decades later!
LOOK: 15 Discontinued McDonald's Menu Items
LOOK: Food history from the year you were born
From product innovations to major recalls,
Stacker
researched what happened in food history every year since 1921, according to news and government sources.