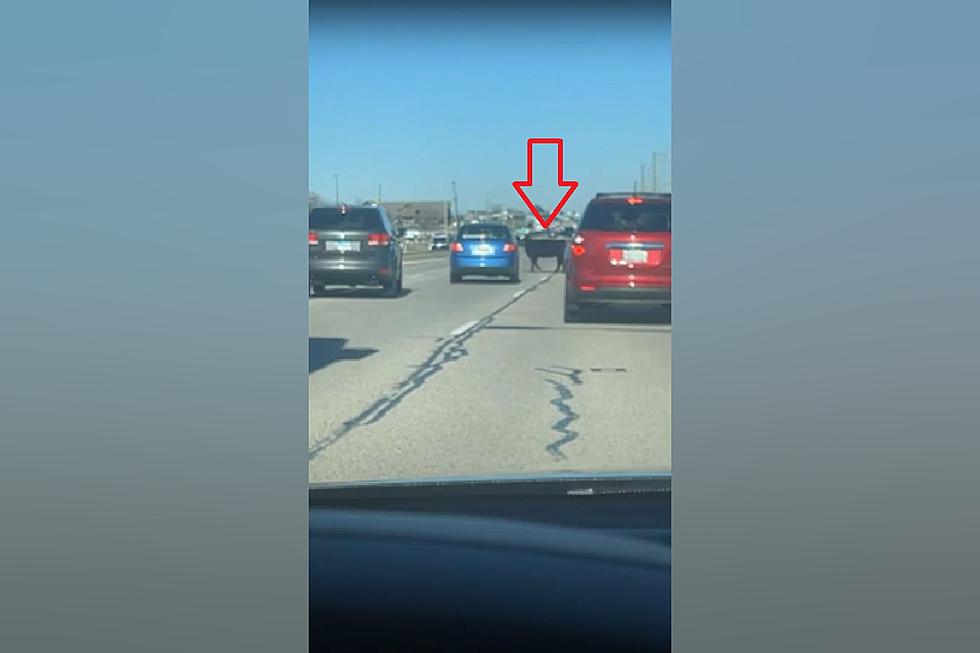 Illinois Traffic Jam: One Lone Cow Puts a Stop to Morning Commute
Julian Quezada via Storyful/YouTube
If you live in Illinois or Missouri, this is just one of the many things that can happen during your morning commute. A lone cow who got loose put a stop to vehicles recently because he/she can.
From my intense bovine research, it appears this was first shared in the What's Happening in Elgin, IL Facebook group by Julian Quezada. It's a bunch of vehicles stopped on a road in Illinois by a cow that just doesn't understand what the fuss is all about.
The comments on Facebook show the Illinois sense of humor is in fine form:
Rick Westlund = "I just saw where a horse got loose around Stearns and McLean. Welcome to another episode of Livestock Gone Wild, Elgin Style."
Mandy Nosrednug - "It saw the Chick Fil A and thought it was safe there"
Stephanie Brokke - "Am I the only one who heard him say there is a whole cow in the road? Was there supposed to be part of a cow in the road? Haha"
As for me, I'd love to know what the guy in the red car said to the heifer to convince her to run away from him.
It's just another example of the fact we live in a part of America where cow things can and do happen and you know you're gonna have a good time explaining this to your boss at work as to why you were running late.
Dozen Pics of a Ranch Between Mendon and Ursa with Pool & Horses
Luxury Illinois Country Home Includes Horse Barn and Tree House