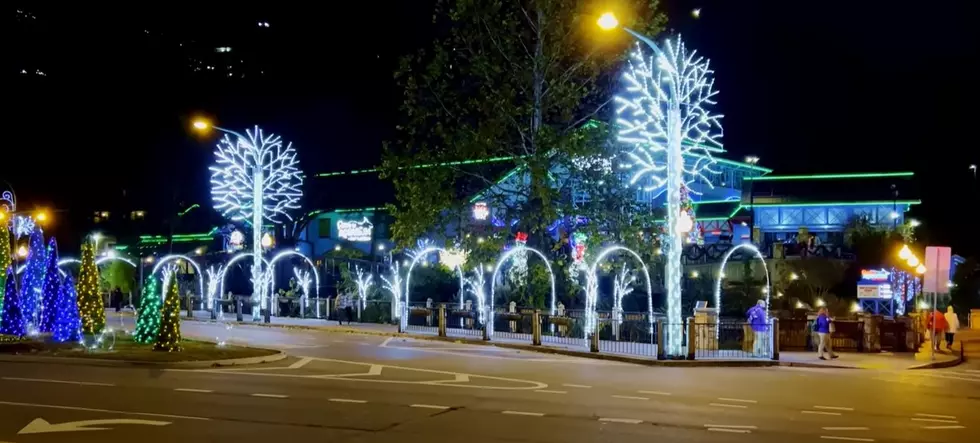 How Long Will Gatlinburg Tennessee's Winter Light Display Be Lighting Up the Night?
The Smoky Mountain Family on YouTube
Many Christmas light displays end after January 1st, but not in Gatlinburg!
The Perfect Getaway
Who doesn't love going to the Smoky Mountains?  There's so much to do! Gatlinburg and Pigeon Forge are just a short drive from one another and there is a TON you can do there. It's the perfect distance for a long weekend, or to go for an entire week.   Whether you want to get away in a cabin in the mountains, explore the Great Smoky Mountains National Park, or take on the fun tourist action on the main strip, there's something for everyone.
Gatlinburg has become one of my husband and I's favorite places to visit. You can go for a long weekend or a whole week and never run out of things to do. While there is something to do all year long in the Smoky Mountains, one time of year is really special, the holiday season.

Gatlinburg's Winter Magic Lights
During the holiday season, Gatlinburg lights up the night with millions of lights.  It's a seriously beautiful sight to see, and the perfect way to spend the chilly winter nights.  You can walk through the Winter Magic Lights, take in the sights, and not to mention get a gorgeous photo or two!
Gatliburg.com says:
For more than 30 years, Gatlinburg has celebrated Winterfest with millions of twinkling lights on festive holiday displays throughout the city. Soak up the spirit of the season from the comfort of your own vehicle and take a memorable journey on the exciting Gatlinburg Winter Magic Lights Tour.

 
How long will Gatliburg's Winter Magic Light Display be up?
One thing I love about this time of year is all the beautiful holiday light displays.  It makes the dark cold nights, a little less dreary when you see beautiful lights lighting up the night.  However, typically these displays come down shortly after the first of the year, but that's not the case in Gatlinburg! If you are busy this holiday season and won't be able to make the Winter Magic Lights in Gatlinburg before Christmas, you're in luck because they run all the way until February 28th, so you've got plenty of time to get down to the Smokies to enjoy them!
What to Do at Christmastime in East Tennessee and the Smoky Mountains
You could spend an entire holiday season in east Tennessee and NEVER get bored. There really is so much to do...and not just in Gatlinburg and Pigeon Forge.