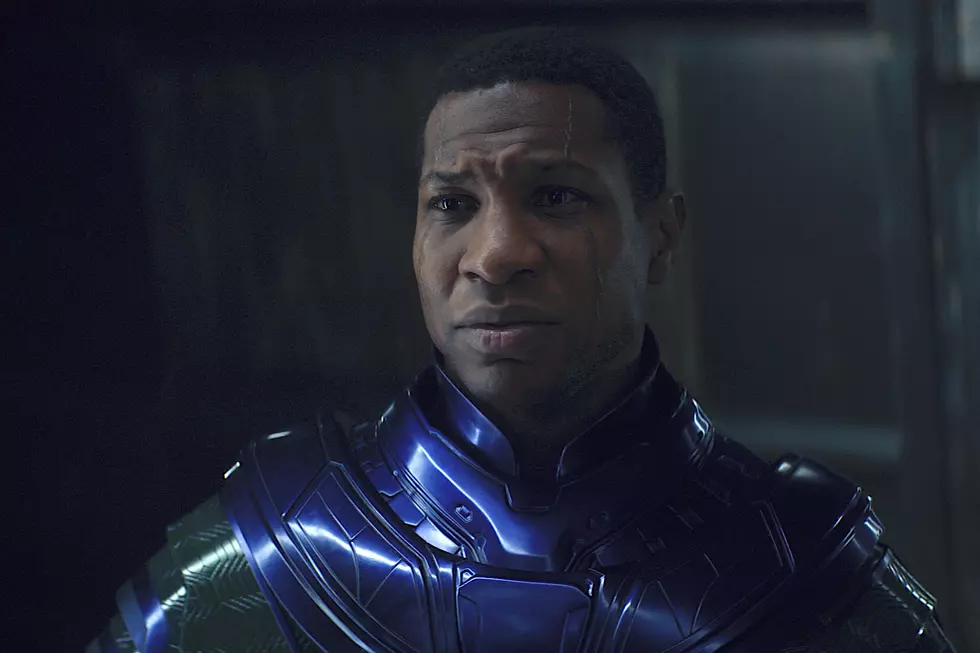 The One Thing Kang Needs to Become Marvel's Best Villain
Marvel
Next month's Ant-Man and the Wasp: Quantumania will officially introduced Kang the Conqueror as the next big Marvel baddie as the company moves into Phase 5 of the Marvel Cinematic Universe. And after the teases for the character we've gotten in Loki — where his "variant" turned out to be the power behind the Time Variance Authority — we're very excited to see how Marvel brings this classic villain to the MCU. But based on what we've seen and know so far, we're also a little nervous.
In our latest Marvel video, we look at what Marvel needs to do to make sure Kang joins the ranks of characters like Thanos or Loki and avoids joining the ranks of the worst Marvel villains ever. We go through Kang's Marvel Comics' history, and his motivations, and find all the elements we hope Marvel keeps in bringing him to the screen. Kang can be a classic character — or a little confusing, depending on how he's used. Watch the video below to see what we mean:
If you liked that video on the MCU's Kang and the key to making him a really interesting MCU villain, check out more of our videos below, including why He Who Remains might not have been a bad guy after all, the MCU's R-rated future, and the connections between Kang and the Fantastic Four. Plus, there's tons more videos over at ScreenCrush's YouTube channel. Be sure to subscribe to catch all our future episodes. Ant-Man and the Wasp: Quantumania is scheduled to open in theaters on February 17. 
Sign up for Disney+ here.
Black Panther: Wakanda Forever: All the Coolest Marvel Easter Eggs
Here are all the best callbacks to Black Panther (and to decades of Marvel Comics) in Black Panther: Wakanda Forever.