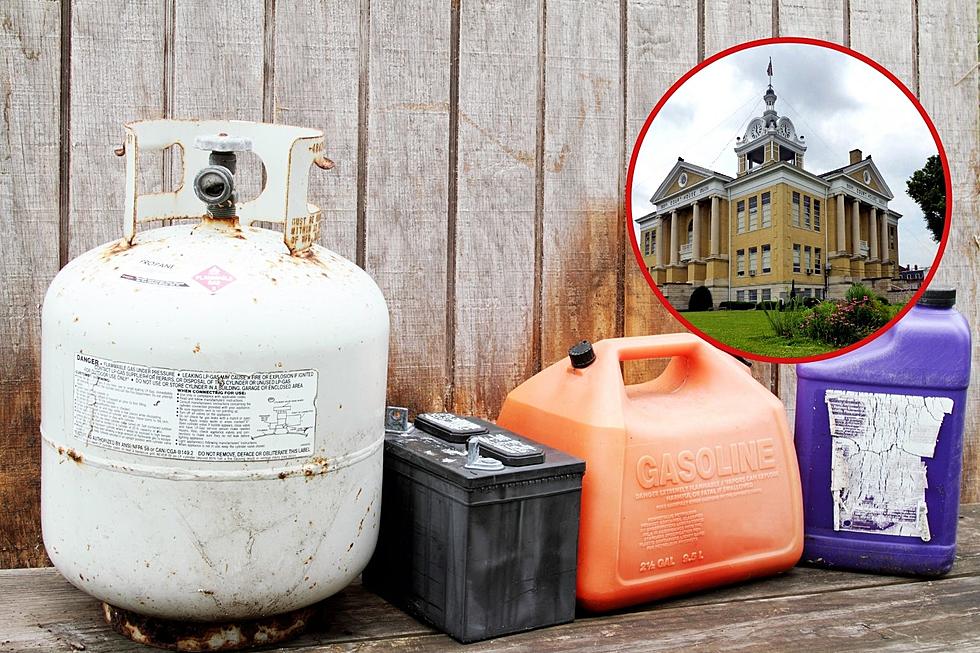 Household Hazardous Waste Collection Day In Warrick County, Indiana
Canva
Warrick County residents will be able to get rid of their household hazardous waste materials this May.
I would be willing to bet that it has been quite some time since you have gone through all of your drawers and cabinets in your house or garage and cleaned them out. Honestly, I couldn't tell you the last time I took the time to look through mine to toss out what I don't use. More importantly, to toss out things that are expired...which I am sure is a surprising amount. Spring is upon us which means that it is time for the annual "spring cleaning" tradition.
That being said, when you do find yourself going through items in your household that you want to dispose of, there might be a few items that can't be thrown away in the trash. I'm talking about household hazardous chemicals such as motor oils and filters, oil-based paint, batteries, aerosol cans, and medications, to name a few. So, if you can't throw those away in your trash, what can you do with them?
Hazardous Waste Collection Day In Warrick County
Warrick County Recycling And Resource Management District and Kaiser Aluminum Warrick have teamed up to give you the opportunity to get rid of some of these household hazardous waste items with their collection day. This event is open to all Warrick County residents. It should be noted that electronics or commercial painters will be accepted. Also, only 10 gallons of paint per vehicle can be dropped off. You can take a look below at the graphic to see what will and will not be accepted at this event.
Household Hazardous Waste Day for Warrick County residents will be held on Saturday, May 21st from 8 a.m. until 12 p.m. at the Kaiser Aluminum Warrick Clubhouse. You can find out more in the Facebook post below.
Hazardous Waste Day For Vanderburgh County Residents
For those living in Vanderburgh County, you will also have the opportunity to get rid of your household hazardous waste items in Downtown Evansville on Saturday, April 16th. You can learn more about that event and what items will and will not be accepted by clicking here.
How To Tell Someone You're From Warrick County Without Saying You're From Warrick County
There are several ways to tell someone where you're from without actually telling them where you're from. Let's take Warrick County for example.
SEE: Newburgh Man's Voice-to-Text Fail Leads to Hilarious Comments on Facebook
A gentleman who goes by Bob Lob Law on Facebook recently posted what was meant to be a nice public service to the other members of the private group, Life in the Burgh...Newburgh, to let them know traffic was backed up on a road in town due to a car that had found its way into a ditch. Thanks to a voice-to-text fail, he may have inadvertently changed the name of the road forever.
Newburgh Baby's Array of Facial Expressions Will Crack You Up!
Whenever I see little Miss Alanah Meier's photos come up in my Facebook newsfeed, I can't help but smile. Her array of facial expressions is quite extensive, to say the least. Her mom Kim told me that post colic phase, she's the happiest baby ever.
I think my favorite part of her expressions are her eyes and eyebrows. She looks at you like, "Seriously, what are you doing?" Work it, girl! At this rate, I wouldn't be surprised if she showed up meme or a baby model sometime soon.