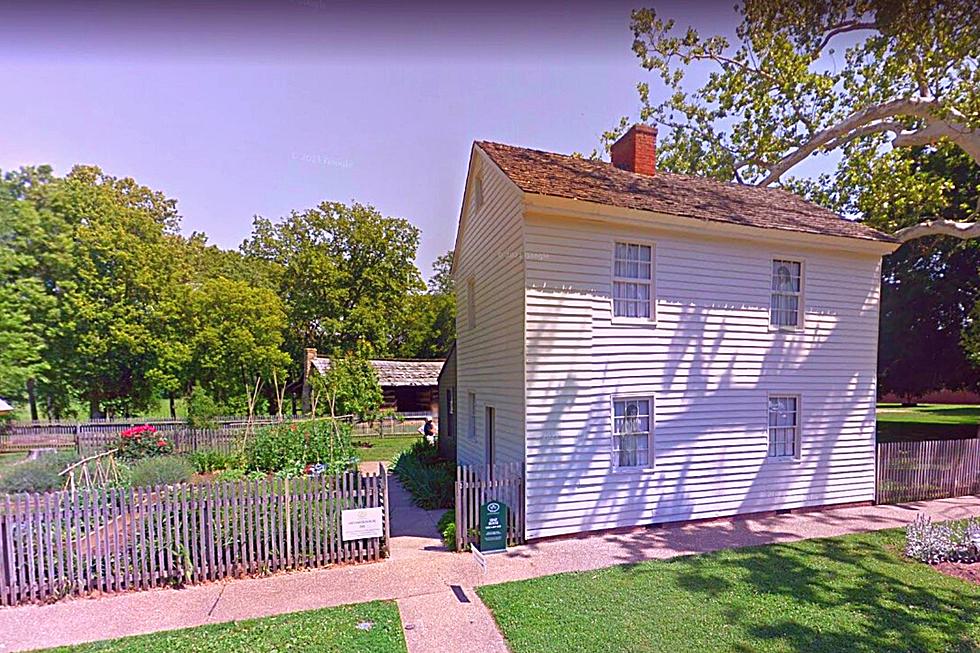 Knocking Ghosts? Strange Noises Captured on Video At This Historic Southern Indiana House
Google Maps/Canva
Many people report hearing knocking noises coming from this historic house.
A Small Town With a Long History
New Harmony, Indiana is a small town with a lot of history.  New Harmony is a national historic landmark and was first settled over 200 years ago.
Settled in 1814, New Harmony was first a spiritual sanctuary for the Harmonie Society and then a haven for international scientists and scholars led by Robert Owen in 1825.
With a history dating back more than two centuries ago, you know there has to be some interesting and even spooky history there too.
Haunted New Harmony
Haunted New Harmony has a passion for sharing chilling tales and ghost stories from the New Harmony area.  They often host ghost walks, where you can tour the town and learn some of the darker and creepier history of New Harmony.  Haunted New Harmony also often hosts paranormal investigations at historic locations.  One stop on the New Harmony ghost walks is a popular one, because this historic house is said to have knocking ghosts.
The House that knocks
How creepy would it be to stand outside of a house, and hear knocking noises coming from the inside?  Well, that is what many experience when they stand outside of the David Lenz House in New Harmony.
According to Visit New Harmony, the David Lenz house was built sometime between 1819 and 1822.  It was then occupied by the Lenz Family who immigrated to America from Germany in 1804.
 This house is a typical Harmonist single-family frame dwelling. Houses, like the Lenz, were frame houses built mainly with square timber logs of poplar or oak. The spaces between the logs were chinked with wood shims and a clay grouting mix of straw and river shells. Roofs were framed with rafters and mortised and tenoned at the peak.
Today the house is owned by the National Society of the Colonial Dames of America, and it is available for tours of the house and garden.
Knocking Caught on Video
Haunted New Harmony recently shared a chilling video from outside of the Lenz House, and they even captured some of the eerie knocking on camera!

This is just one of the many stops on Haunted New Harmony ghost walks, so if this is up your alley, you can see the full Haunted New Harmony Ghost Walk schedule, and ticket information, here. 
Haunted Places in Indiana That You Can Visit
This map highlights haunted places in Indiana that you can visit! Here's a few of the places you can check out.