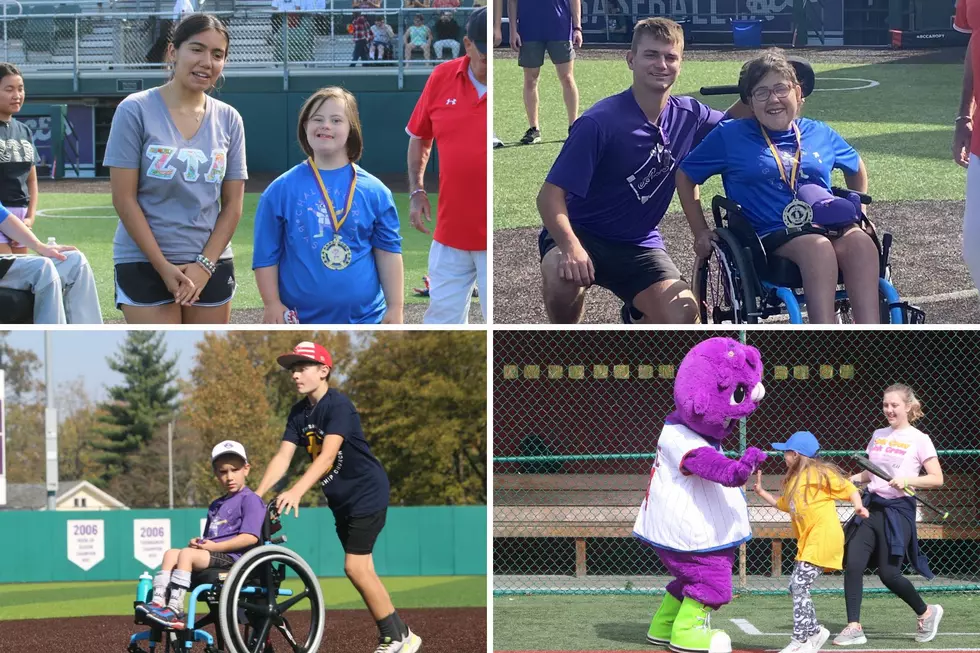 Be a 'Buddy' With Evansville's Highland Challenger Baseball Program This Spring
Highland Challenger League via Facebook
Baseball season is here and I could not be more excited! Before too long, professional baseball will dominate the headlines - especially considering the new rules which have been implemented this season. I will certainly watch a bunch of MLB games (Go CUBS!), but I am just excited, if not more, to watch youth baseball.
I love watching baseball at any level, whether it's t-ball, coach pitch, live pitch, high school, etc. And I'm at the point where I don't even have to know any of the kids playing - I just enjoy seeing young people having a blast playing the game that I have loved my entire life. I can tell you that there is one group of young ball players that everybody, and I mean everybody, needs to see play this spring - and that's the Highland Challenger Baseball Program.
Celebrating a Decade
This is the 10th season for the Challenger League and they have some big things planned this spring. They recently announced that all the players are getting full uniforms (as opposed to just a shirt and hat). We're talking about pants, socks, a belt, a hat, and a button-up jersey. These special young men and women and going to look so sharp this season. We wish parents good luck in trying to get their kids to take their uniforms off!
Be a Buddy
There is no way the Challenger League would still be around after 10 years if it weren't for all of the volunteers that help out each season - in particular, the buddies. Buddies are the folks who are on the field each game, assisting the Challenger League athletes. Buddies help the players at the plate, around the bases, and in the field. Wherever the players go, the Buddies go too.
This is a great opportunity to get youth baseball teams involved with the Challenger League, or maybe a church youth group, a group of co-workers looking to volunteer, and even individuals who just want to help. If you would like to be a Buddy, or you know someone that does, you can learn more at HighlandChallengerBaseball.org. You can also send an email to Brian Kinsey, the league's president, or text him at (812)604-0013.
Even if you don't have a player involved, or you're not a Buddy, you are still invited to simply come out and the games each weekend. The Challenger League plays at the Highland baseball fields on Evansville's north side.
Highland Baseball Challenger League Unveils Beautiful New Sculpture and Memorials
Best Moments in Baseball Movies
Great Moments from Great Baseball Movies