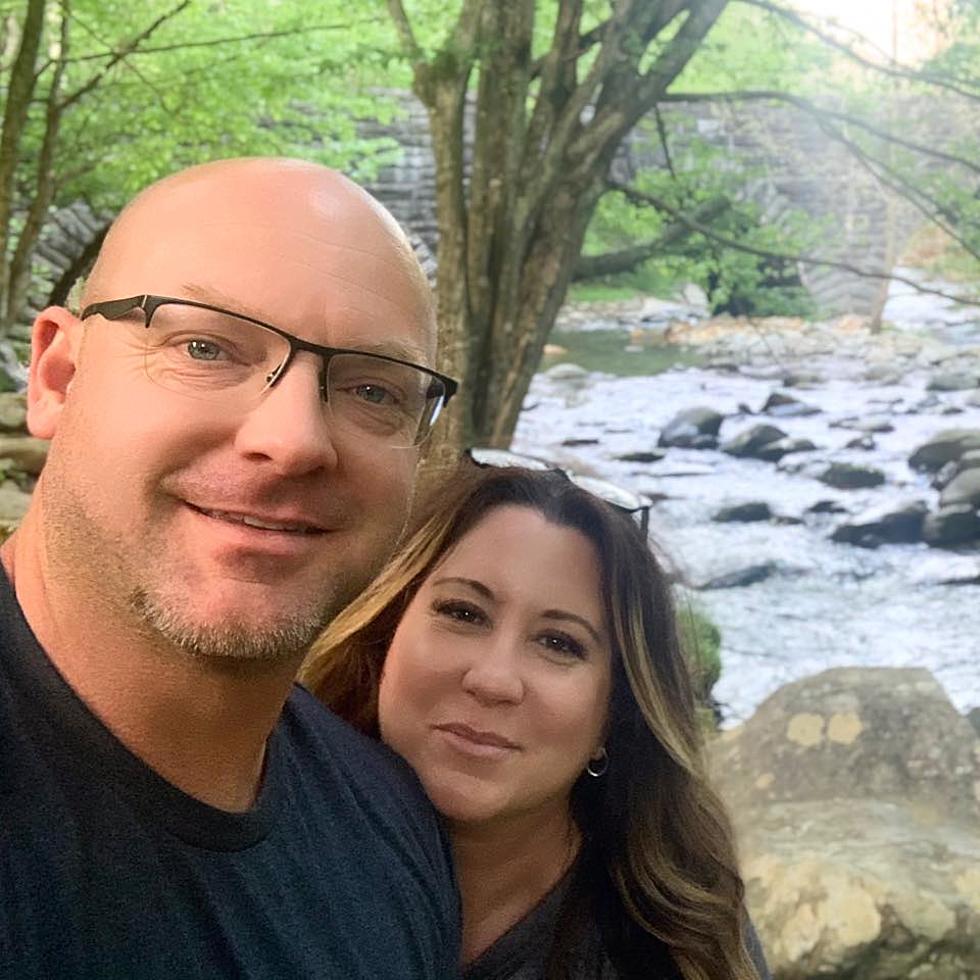 Kentucky Couple Create New Camping-Inspired Gourmet Coffee Line
Leslie Morgan
I grew up camping and there's no doubt that the absolute best part of rolling out of your tent or RV in the morning is the smell of breakfast cooking up on the fire or a Coleman portable stove. If you're a camper, you can likely list a variety of aromas that immediately transport you back to your favorite camp site- the smell of the campfire, the scent of a canvas tent, the smell of a propane lantern.
Quentin and Leslie, the creators of the Happy Camper Living product line, are celebrating some familiar sights and smells that are even more delightful. The Philpot, Kentucky couple just launched their very own gourmet coffee brand. It's made by campers for campers and, naturally, is inspired by camping.
Leslie says they've spent the last eight months "consuming caffeine" and "perfecting" their coffees. Those eight months produced a whopping eight different flavors and aromas. Here's a pic of Leslie showcasing four of them.
As you can see, Happy Camper Living is offering up Morning Dew, Nature Nirvana (with a hint of hazelnut), Mountain Mojo (with chocolate and butterscotch) and Back Country Bliss (with just enough 'sweet' to meet the day). Plus, there are four additional flavors ready to be brewed as well.
There's Glamping Grounds (laced with vanilla), Ember Escape (with a hint of cinnamon), Campfire Comfort (with a combination of vanilla and bourbon) and S'more Please (which, as you likely predicted, is an intoxicating combination of vanilla and chocolate).  Come to think of it, I probably should have listed S'mores among my favorite memories of camping as a kid.
As Leslie explains, "You won't be just enjoying exceptional coffee; you'll be sipping on the essence and feeling of nature and the outdoors." Of course, the Happy Camper Living coffees are just as good indoors too.

I asked Leslie if she had a personal favorite. And, yes, I realize that's like asking her to choose a favorite child among eight. Her response? "I really LOVE them all, but I'm partial to Mountain Mojo."
That's certainly appropriate, I suppose. Happy Camper Living has certainly found its mojo and continues to build a loyal customer base. Those customers are going to get an early Christmas present too. Leslie says that new holiday flavors are going to be unveiled and released on October 1st. That's when it will be beginning to look (and smell and taste) a lot like Christmas.
If you'd like to learn more about Quentin and Leslie's flavors and see more of the Happy Camper Living product line, CLICK HERE!
What Are the Signature Drinks From Every State?