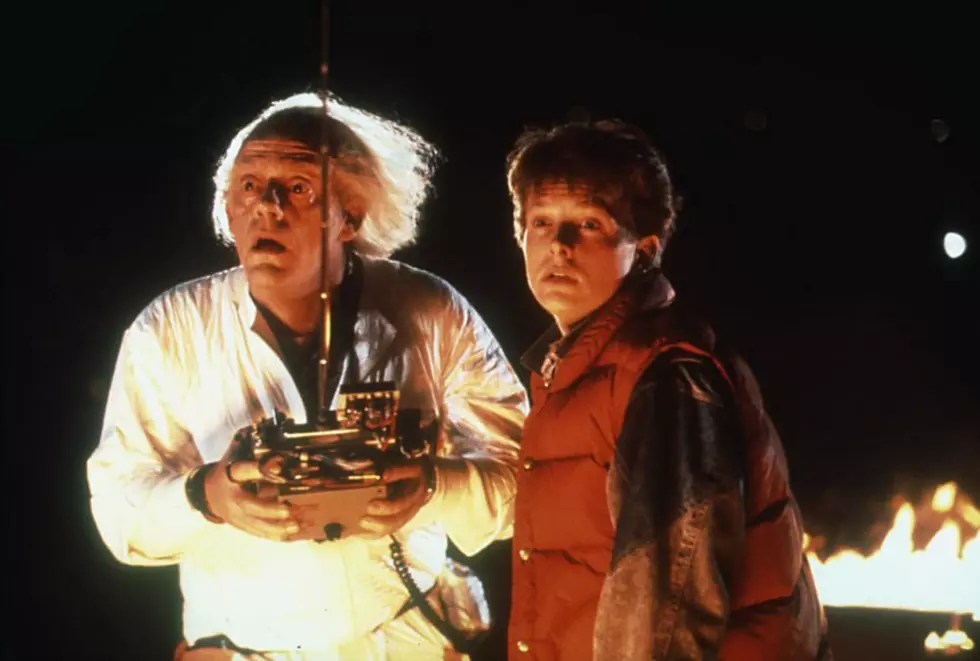 Go Back in Time with 7 Movies from the 1980s at Holiday Drive-In
Universal Pictures
We need all of the good distractions we can get from 2020. Wouldn't it be nice to go back to a less stressful decade? Really, the biggest worry I had in the 1980s was getting a blister from my jellies. Oh, and running out of Aquanet. Nothing could get my bangs to stand up like that pink can.
Of course we can't actually go back in time, but watching an 80s movie at the drive-in is pretty close. Load up the family this week, and get lost in the plots of seven of the greatest movies. This is a great opportunity to school the kids in the totally awesomeness that was the 80s.
If you haven't been to Holiday Drive-In this season, there are some COVID-19 safety guidelines to know about.
Concessions - Keep 6 feet apart in line. Only 10 people in line at a time. Have your cash ready.
Restrooms - Sectioned 6 feet apart
During the Movie -  If you sit outside, stay  in front of your vehicle, keeping space between others.
Screen 1:
8:15- Beetlejuice (1988) (PG)
9:45- The Lost Boys (1987) (R)
Screen 2:
8:15- Halloween (2018) (R)
10:00- Annabelle (2014) (R)
Screen 3:
8:15- The Invisible Man (2020) (R)
10:20- The Hunt (2020) (R)
Screen 4:
8:15- Dirty Dancing (1987) (PG-13)
9:55- Pitch Perfect (PG-13)
Screen 5:
8:15- The Goonies (1985) (PG)
10:10- Gremlins (1984) (PG)
Screen 6:
8:15- Back to the Future (1985) (PG)
10:10- Jurassic Park (1993) (PG-13)
•Box Office Opens•
Friday & Saturday-6:30
Sunday-7:00
Monday-Thursday- 7:30
•Admission•
General (12 & UP) $10.00
Children (4-11) $5.00
Enter your number to get our free mobile app
10 Commandments of the Holiday Drive In
How Many of these Awesome Movies Quotes do you Know?