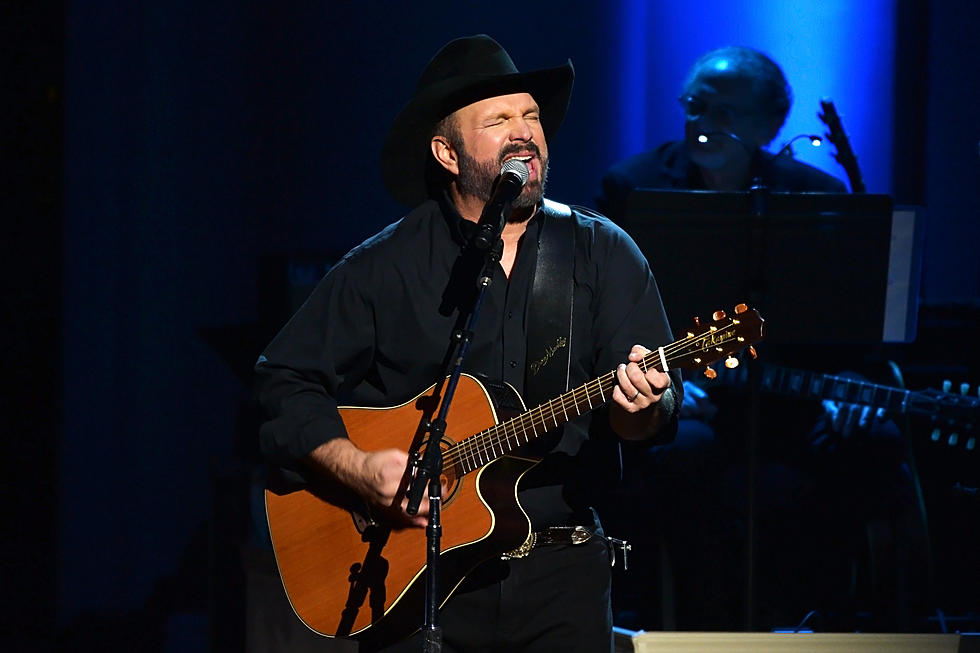 Win Tickets to See Garth at Nissan Stadium in April
Getty Images
One of the greatest, if not the greatest, entertainers in the history of country music, or any genre has announced he'll be returning to Nashville's Nissan Stadium for a show later this Spring.
Not Garth's First Nissan Rodeo
This will be Garth's second attempt at a show inside the stadium. In case you don't remember, he was set to perform his first-ever show at the stadium in July 2021, which is a bit mind-boggling to think about considering he lives in Nashville, and by this point in his career, you would think he'd played every major venue there is, but obviously, not. Anyway, his big debut was spoiled when Mother Nature decided to show up and bring her rowdy friends, severe thunderstorms, with her shortly after the opening act began. At first, the show was delayed as they tried to wait it out. Once they realized it wasn't going to end soon enough to be able to finish the show, they postponed it. Initially, they tried to reschedule for the next night but were unable to, so they postponed it to a date to be determined.
That date never happened thanks to the rise of the delta variant of COVID in the late summer and early fall. The rising number of cases forced Garth to not only outright cancel the Nashville show, but the remaining shows on his stadium tour as well.
2022 Garth Brooks at Nissan Stadium Show Information
That was then, this is now. As the country is starting to see COVID cases decline once again, Garth is ready to give fans what we wanted to give them last summer. The new show is set for Saturday, April 16th (2022) at 7:00 PM. According to the show's promoter, it will happen "rain or shine." Hopefully, Mother Nature won't buy a ticket.
Ticket Info
Tickets for the show go on sale Friday, March 4th at 10:00 AM Central time, and can be purchased one of the three following ways:
Online: ticketmaster.com/garthbrooks
By Phone: The Garth Brooks Line at Ticketmaster 1-877-654-2784
On Mobile: The Ticketmaster app
There will be no ticket sales at the Nissan Stadium box office.
Tickets will be $94.95 each. That price includes all taxes and fees.
PRO TIP: If you are in queue DO NOT refresh the page. 
How to Win a Free Pair of Tickets to 2022 Garth Brooks Concert at Nissan Stadium from WKDQ!
You may not have to worry about buying tickets, because we'll have your chance to win a pair before they go on sale on March 4th. Check out the Q Crew Morning Show with me and Leslie Monday, Tuesday, and Wednesday next week (February 28th through March 2nd) for your chance to score a pair for free!
PRO TIP: Want a competitive edge to win these tickets? Download our app for a notification to know when to listen to call! 
CHECK IT OUT: How He's Changed! Garth Brooks' Storied Career in Pictures
ALSO: See Inside Garth Brooks and Trisha Yearwood's Malibu Beach House: