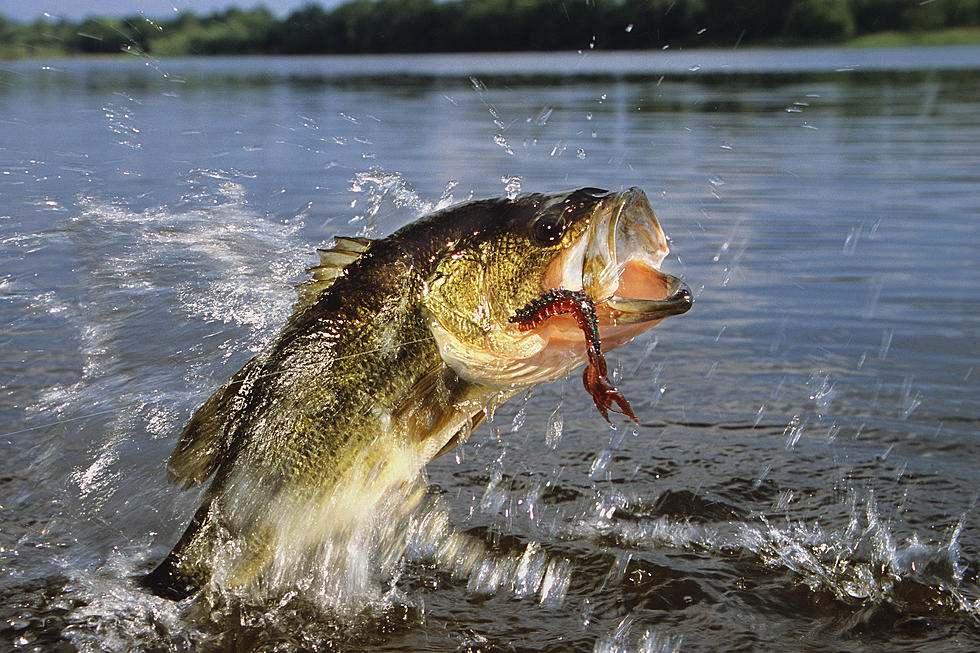 Family Fishing Contest To Benefit Evansville Shelter
stammphoto
If you love going fishing, there is a new fishing contest coming to the Evansville area soon where you can hit up your favorite fishing hole for the chance to catch a big one and win some awesome prizes.
Ozanam Family Shelter in Evansville will be hosting the "Fishing for Families Fishing Contest" online from September 1st through September 30th. Unlike other fishing contests where everyone meets on a lake/river one day to see who can catch the biggest fish, this contest will be held online throughout September and YOU get to pick when and where you want to go fishing.
Everyone who goes fishing has their own "honey hole" that they know they can do some damage at. So, during this contest, you can fish at any location you want during the timeframe. When you catch a fish that you feel is worth entering into the contest, all you have to do is send a photo of your catch/catches along with the confirmation number you receive to fish@ozanamfamilyshelter.org.
Contest categories include:
Heaviest fish
Longest fish
Ugliest fish
See the registration page for complete contest rules.
Registration is now open for the Fishing for Families contest to benefit Ozanam Family Shelter. The "catch-photo-release" contest is open to anglers of all ages and fish of all species. Simply visit ozanamfamilyshelter.org/fish to register. Entry fees are $10 for youth (16 and under) and $20 for adults (17 and over). Oh, and all entry fees are tax-deductible donations that go directly to benefit Ozanam.
For more information about the contest, call or text the Fishing for Families hotline at 812-518-5865 or Ozanam at 812-422-2214.
ABOUT OZANAM FAMILY SHELTER

 

The Ozanam Family Shelter provides a safe emergency space for families to stay together while offering services and resources to help secure long-term housing solutions. Ozanam can service up to 19 families under one roof while providing safe, quality space, prepared meals, laundry facilities, and support services. Ozanam relies on financial and volunteer support from the local community to maintain the ability to keep families together while they work to rebuild their resources.
25 Public Fishing Spots In The Evansville Area
Looking for a place to fish in the Evansville area? Here's a list of 25 of the best places you can toss a line out!
Travis' 10 Best Fishing Lures To Catch Bass
Here are some of the best lures that my friends and I have found for bass fishing. There's a little bit of everything on here: topwater lures, middle water lures, and bottom bouncers. All are great for bass fishing and you could probably find these easily at your local Walmart!
SEE: 15 Animals You Cannot Own in Evansville
I got the idea for this after seeing an
article by Michelle Heart
with our Townsquare Media sister-station, 107.9 Lite-FM in Boise, Idaho. She had discovered several animals residents in that city can't own based on city codes she found online which got me thinking about whether Evansville had any regulations that were similar. Obviously, they did or this article wouldn't exist. Chapter 14, Article 3, section 42 and 43 spell out a lengthy list of exotic animals you can get in trouble owning if local officials find out. You can see the entire list on
the city's website
. These are the 15 I found to be the most interesting.
25 Hidden Evansville Secrets That May Blow Your Mind
An Evansville resident recently posted a question in the "I Grew Up in Evansville, Indiana"
Facebook group
asking other members to share any hidden or little-known facts about our city not many residents would know. The answers were wide-ranging, covering everything from our manufacturing history to our place in Civil War, to a couple of popular landmarks still standing today that were the first in the entire state of Indiana. No matter how long you've lived here, chances are there will be a few things on this list you didn't know about the city we call home.
Do You Remember What These Evansville Businesses Used To Be?
On this Throwback Thursday, let's take a stroll down memory lane to see if you remember what used to be located at these Evansville Businesses.