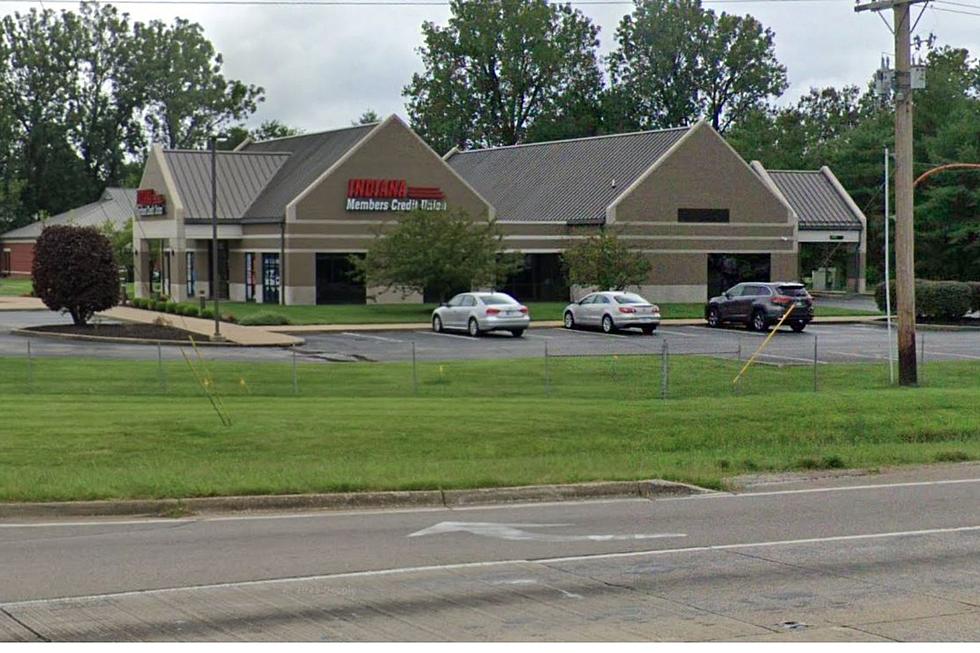 Evansville Police Searching for Suspect in East Side Bank Robbery
Google Maps
Investigators with the Evansville Police Department are asking for your help identifying and locating the individual they say robbed a bank Monday afternoon on the city's east side.
The robbery took place at the Indiana Members Credit Union on the corner of the Lloyd Expressway and Cross Pointe Blvd. just after noon. In an interview with 14 News, Officer Taylor Merriss said the male suspect did not show a weapon of any kind such as a gun or a knife, but did carry a cane.
No other distinguishing details such as approximate height or the clothing the suspect was wearing at the time of the robbery have been shared by investigators yet. Witnesses say they saw the suspect run into the neighborhood behind the bank where police believe he used a vehicle to get away.
No surveillance footage from the bank has been released as of this writing. If you were in the area around the time of the robbery and may have seen something you think could help investigators in their search, call the Evansville Police Department Tip Line at (812) 435-6194.
[Source: 14 News]
Do You Recognize Anyone in These Pictures Google Maps Took in Evansville, Indiana?
The Google Maps car drives around and takes candid photos to document various areas of cities. You might see someone you know or yourself in these photos!
LOOK: What major laws were passed the year you were born?
Data for this list was acquired from trusted online sources and news outlets. Read on to discover what major law was passed the year you were born and learn its name, the vote count (where relevant), and its impact and significance.