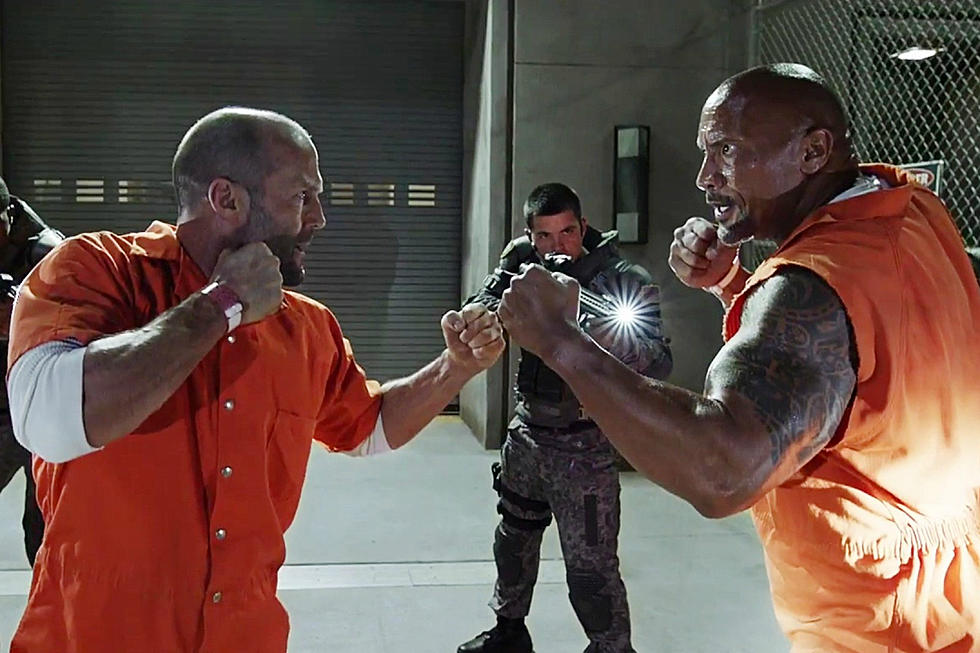 The Rock's 'Fast & Furious' Spinoff Is Coming in 2019
Universal
With Fast & Furious 9, or whatever creative title they're planning to give it, delayed for a year, Universal has switched gears to their planned spinoff featuring Dwayne Johnson's Luke Hobbs and Jason Statham's Deckard Shaw, who became "fast" friends, or maybe frenemies, when they banded together against a common enemy in The Fate of the Furious. Their spinoff has been in the works for a while, and it just got an official 2019 release date.
According to The Hollywood Reporter, the still-untitled spinoff has been announced for July 26, 2019, putting it right in the middle of summer blockbuster season. Universal began thinking about a possible spinoff featuring the two characters after their chemistry charmed audiences during The Fate of the Furious. They had one of the best fight scenes in the movie — that one where The Rock says "I will beat you like a Cherokee drum" — and if folks still weren't ready to see Shaw as a hero, he saved Dom's baby while fighting his way through a plane full of henchmen!
The two's reluctant partnership — Hobbs is a former FBI agent, Shaw is a somewhat-reformed assassin — made fans practically clamor for a spinoff, and though we aren't getting the next installment in the larger series as soon as we'd like, at least we have this delightful pair to look forward to, and sooner than we'd thought. Chris Morgan, who has been involved in writing the series since 2006's Tokyo Drift, is working on the script.