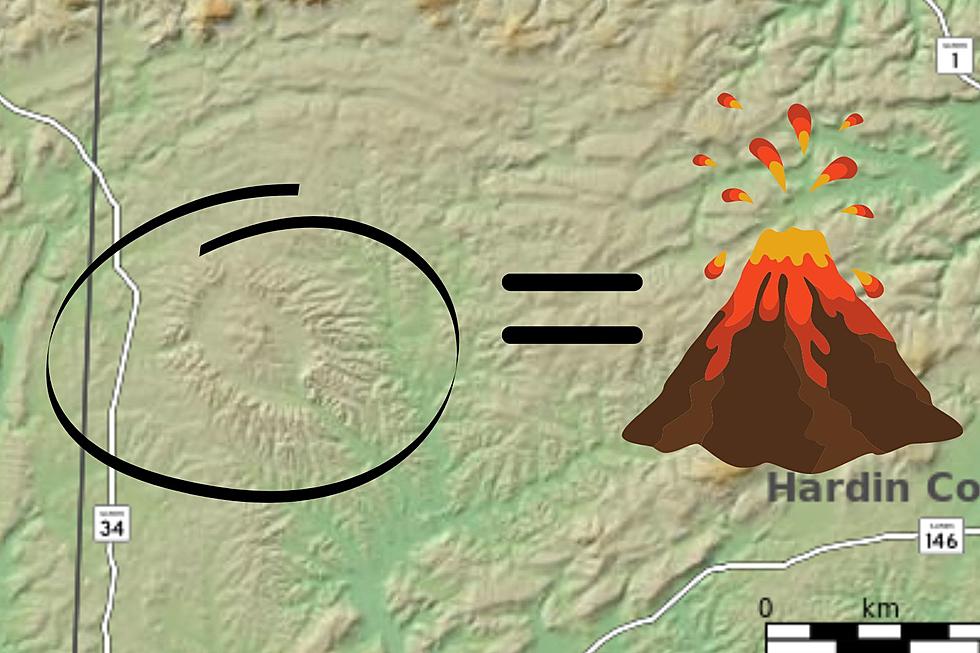 Did You Know There's A Legit Volcano Hiding Beneath One Illinois Forest?
Southern Illinois Unearthed via Facebook, Canva
Illinois may be known for a lot of things like farming, Chicago-style hotdogs, or its involvement with the Underground Railroad, but being home to a VOLCANO is usually not one of them.
Did You Know Illinois is Home to a Dormant Volcano?
Typically I consider my knowledge about all things Illinois to be pretty wide, but today was the first time I've ever heard there is an actual volcano lying beneath the depths of Hardin County in Southern Illinois. (Seriously, my mind is way blown by this fact.)
Hick's Dome is located in the Shawnee National Forest, not too far from the Garden of Gods. It may look like a regular big hill of land, but what actually lies beneath it is completely fascinating...
Hicks Dome has lied dormant with no eruptions or geologic activity happening for at least 200 million years, but scientists say it is the reason so many unusual minerals can still be found today in Southern Illinois.
An article from Crater Explorer says;
There is evidence that Hicks Dome is volcanic in origin. It is associated with faults and fractured rock, and is accompanied by igneous rocks and mineral deposits.
Do Scientists Still Study Hick's Dome?
Scientists began to learn about the volcanic history of Hick's Dome back in the late 80s and early 90s, and several still study it today.
Dr. Daniel Hummer, a Professor of Geology at Southern Illinois University, recently told WSIL that the unusual minerals that can still be mined near Hick's Dome are what some scientists are so intrigued by. Dr. Hummer said;
In the 20th century, it used to be mined a lot for its Fluorine content, and we find other mineral deposits there. There's barium, there's even a lot of thorium, which is a radioactive metal, so that is something that's unusual to have that much radioactive material in one place. But, you can literally take a Geiger counter out there and it will beep."
So, since there is still evidence of radioactive material beneath the depths of Hick's Dome, one must ask; could it ever erupt again?!?
Rest easy because Dr. Hummer says;
there's almost no chance it will erupt again.
Feel better now? Let's keep our fingers crossed, Illinois...just in case.
LOOK: 25 must-visit hidden gems from across the US
From secret gardens to underground caves,
Stacker
compiled a list of 25 must-visit hidden gems from across the United States using travel guides, news articles, and company websites.
LET'S GO: The most popular historic sites in America