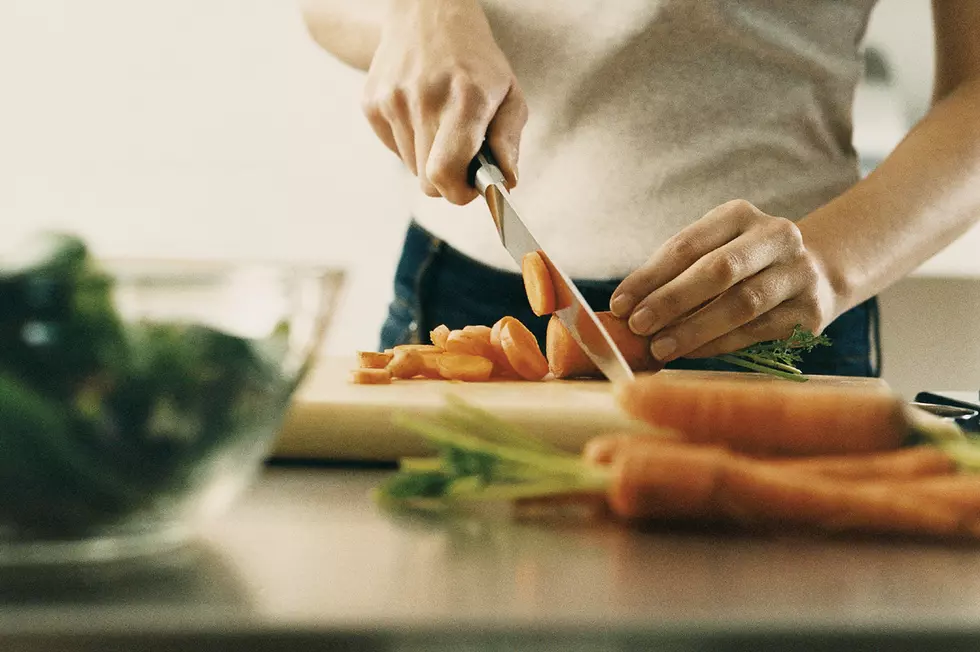 Learn How to Whip Up a Tasty Dish During 'Cooking for a Cause' Fundraiser for Jacob's Village
Getty Stock/ThinkStock
As I have gotten older, one of the things I really enjoyed learning more about and getting better at is cooking. It's great to make delicious food because, selfishly, I love to eat - but there is also something really satisfying about preparing a good meal for people. In my case, it's a great feeling to know that my family gets excited about certain dishes that I make - and it makes me a happy boy to know that their bellies are full of yummy stuff.
I'm always on the lookout for a new recipe, and I'm always looking for ways to improve my cooking skills and prepare better dishes. I find a lot of recipes and tips and tricks online - mostly on TikTok these days - but I think it would be so cool to get some personal instruction from a professional chef. Lucky for me, the folks at Jacob's Village are giving me, you, and anyone else interested, a chance to do just that with their Cooking for a Cause fundraiser.
On Saturday, March 13th from 4:30pm-6pm, April Boeke (owner of Culinary Innovations and chef at Thyme in the Kitchen) will guide all the participants through the steps to prepare a delicious Tuscan Chicken dinner. Of course, no dinner is complete without dessert, so Chef April will also show you how to prepare a decadent chocolate bundt cake.
Tickets for Cooking for a Cause are $100, which benefits Jacob's Village, who's mission is to is to "develop a safe, walkable neighborhood community where people with disabilities and older adults can find meaningful relationships, housing that is affordable and accessible, and activities that encourage active minds and bodies."
Getting a 90-minute cooking lesson from a professional chef for $100 is a great price, but there's more too. That $100 also gets you fresh meal ingredients for two delivered to your door. You could make this a date night kind of thing or make it just for the girls (or fellas). Either way, you're gonna end up with a yummy meal, and you'll be helping an amazing organization. Visit the Cooking for a Cause event page for any other info you might need.
Enter your number to get our free mobile app
Seven Super Easy and Delicious Lunch Ideas You Can Meal Prep Ahead of Time
How To Make 4 Ingredient Strawberry Brownies