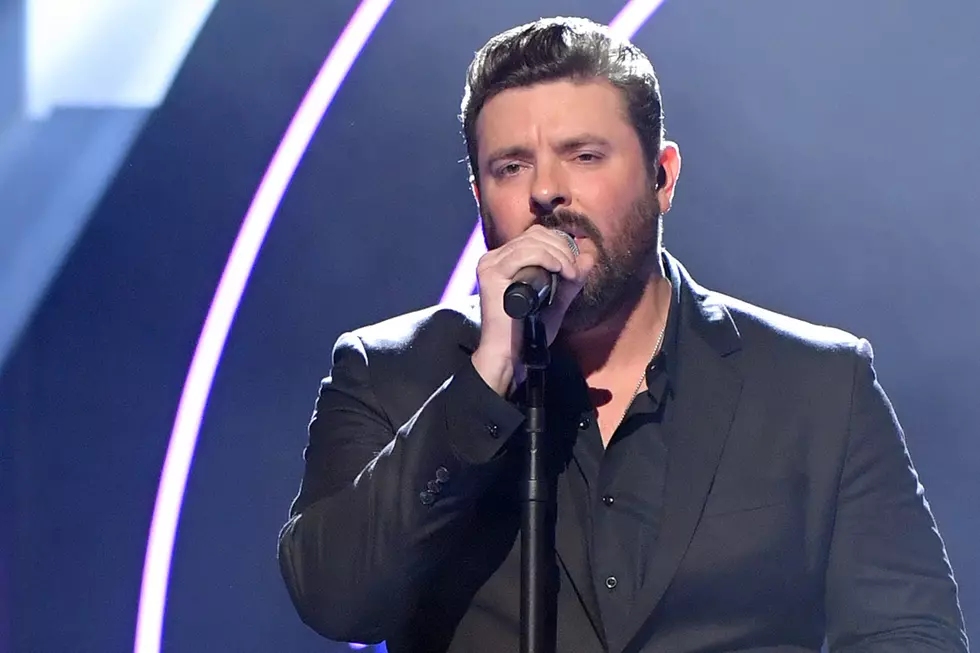 Chris Young's Next Album Will Fall Between 'Raised on Country' and 'Drowning'
Terry Wyatt, Getty Images
Chris Young has set the parameters for his new Raised on Country album. Talking to Taste of Country, he said it's fair to think of the title track and "Drowning" as two bookends that the project will fit between.
"I would say that those are probably the left and right ends of the record, not only sonically, but topically," Young said prior to the CMA Awards in Nashville. "Everything else is kind of in between those two."
"Raised on Country" is the album's first single. The rowdy country-rocker is an anthem fit for a party that finds Young listing off some of his favorite artists growing up. Conversely, "Drowning" is a raw and emotional ballad that has fans coming up to him with tears in their eyes.
"I really do think it's something that gives everybody an idea of what the album is as a whole," he reiterates.
Raised on Country is Young's seventh studio album, but he's not yet revealed the release date. Speaking of "Drowning," he says that even though the song came from a heavy place (the death of a friend), it's in no way a burden. He's been surprised by and pleased by the number of people who've approached him with their personal stories, especially since it's not even a Top 40 hit yet.
In addition to the two singles, Young has shared a song called "In It" and another called "Town Ain't Big Enough" that's a duet with Lauren Alaina.
Real Country Music Fans Will Love Caylee Hammack: 
Check Out Country Music's All-Time Sexiest Men: