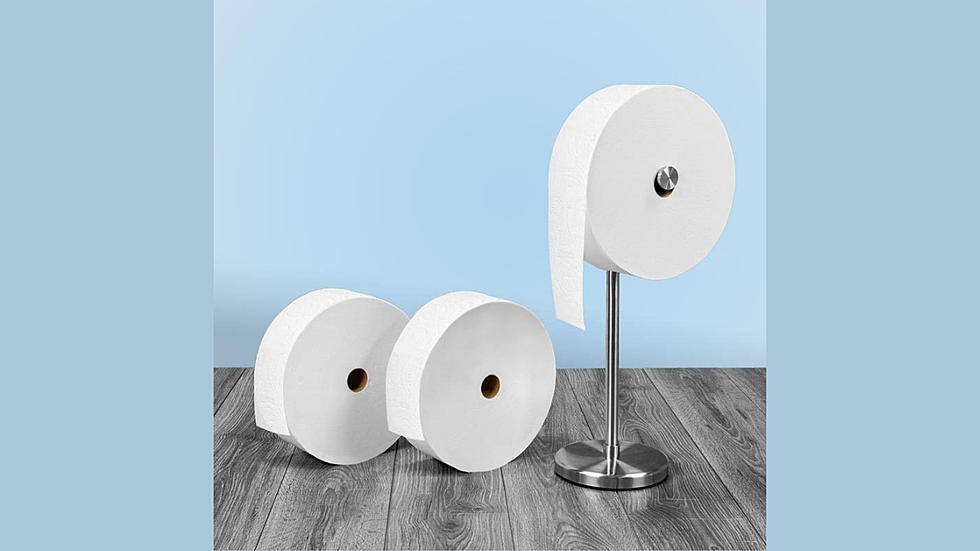 Charmin Is Now Selling Extremely Large Toilet Paper Rolls
Charmin
Does it seem like you and your family buys entirely too much toilet paper? If that's the case, have no fear, the Forever Roll is here! Charmin is now selling gigantic rolls of toilet paper called the "Forever Roll" that is supposed to last up to a month per roll.
This is a good thing for those with a big family...or for those who have a bad case of diarrhea.
The Forever Rolls come in two different sizes: a single-user version with 850 sheets, and a multi-user version that's 1,700 sheets per roll. For those who need a comparison, a regular roll of Charmin toilet paper has 77 sheets.
Just to put it into perspective for you, the single-user roll weighs two pounds. You won't have to change your rolls so much or deal with recycling cardboard rolls.
These rolls are so big, that they don't fit on most toilet paper holders. You have to buy a special holder for them. You will be able to get a special holder for free if you buy a starter kit from Charmin.
Not only that, but you can also get a subscription service to have them deliver your toilet paper directly to your house. You can choose the quantity of toilet paper that you want and when it arrives. If the Forever Roll is something that you're interested in, you can purchase them here.