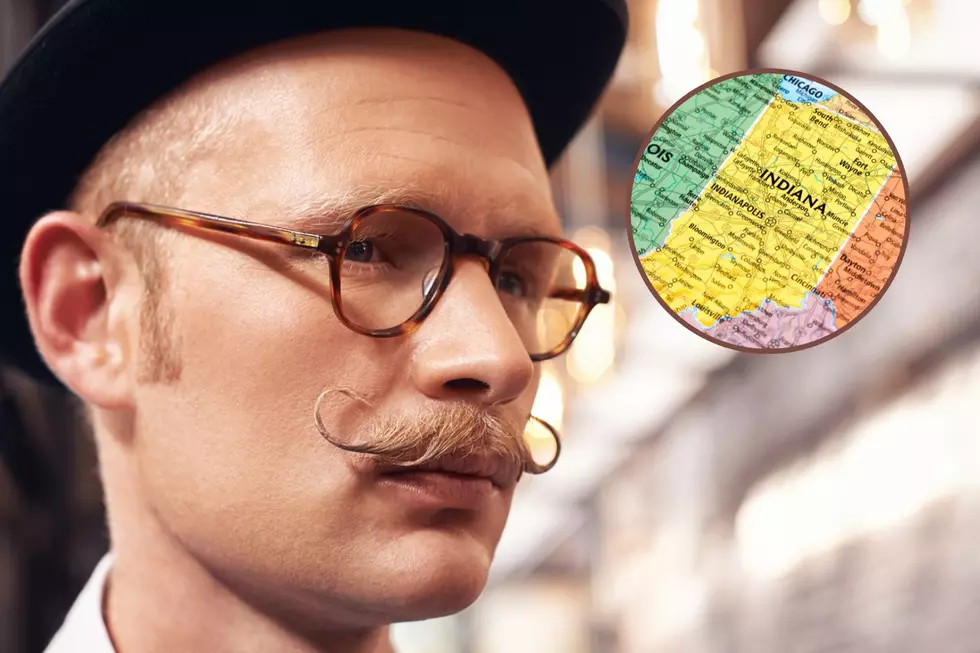 Indiana Street Festival to Host Best Mustache Contest June 25th
Canva
Please don't hate me, but I "mustache" you a question. It's not the question I'm asking forgiveness for, it's that I couldn't stop myself from making that ridiculous pun. Believe me, I tried to find another way to phrase it, but my mind simply refused. I hope you understand. Anyway, the question is, do you think you have the dirt squirrel, soup strainer, or snot mop in the Tri-State? Your chance to put your fancy follicles to the test is happening this weekend.
2022 Celestine Streetfest Hosting Best Mustache Competition
If you're genetically blessed with the ability to grow an impressive amount of facial hair between your nose and your upper lip (I know a 45-year-old guy who can't...me), making a trip to Celestine, Indiana this Saturday (June 25th) might be worth your time. Part of this year's annual Celestine Streetfest will feature a mustache contest with cash prizes awarded for Best Looking, Most Unique, and Ugliest. Unfortunately, they don't have a "pre-pubescent" or "most pathetic" category, so it looks like I'm out.
The contest will be followed by live music from 8:00 to 11:00 PM by the self-proclaimed, "World's Most Powerful 1990's Country Music Party Band," Mustache the Band from Oxford, Mississippi who will keep the party going by covering several of your favorite 90s country artists such as Garth Brooks, Tim McGraw, Alan Jackson, Shania Twain, Brooks & Dunn, Billy Ray Cyrus, and more.
Here's a little preview of the kind of party they'll bring to the event. Ironically, I see at least two guys in the band without mustaches ‍♂️. However, one does appear to be rocking a real or fake mullet, so that makes up for it.
Other Events and Activities
This year's Celestine Streetfest is about way more than celebrating the mustache. The day gets underway at 8:00 AM on the grounds of St. Celestine Church with a car show, a tractor show, and a 5K run/walk. But that's just the beginning. The festival will also feature the following events and activities:
Kids' Zone featuring Inflatables, Pedal Tractor Pull, Games, and more
Live Music by Evan Massey – Live Acoustic Country Hits & Classics
Silly Safaris Animal Show Kids Zone/Rectory Front Steps
Boogie Tunes Entertainment - Party DJ Music for Good Time Dancing in the Beer Garden
Car Show at Celestine Park
Free Community Scavenger Hunt
Beer Garden
Amazing Food and Sweets Featuring On-Site Prepared Food with Local Favorite Dishes
Pet Parade, Tractor Show, Sheephead Tourney, Quilt Show, Treasure Hunt, The Clogging Clovers, and more
Catholic Mass
Parking, as well as admission to both the event and the beer garden, is free.

Proceeds from the event will benefit service organizations in the Celestine and Dubois County community.
For more information, including the complete schedule of events, visit the Streetfest website.
[Source: 2022 Celestine Streetfest Press Release]
LOOK: Here are the best small towns to live in across America