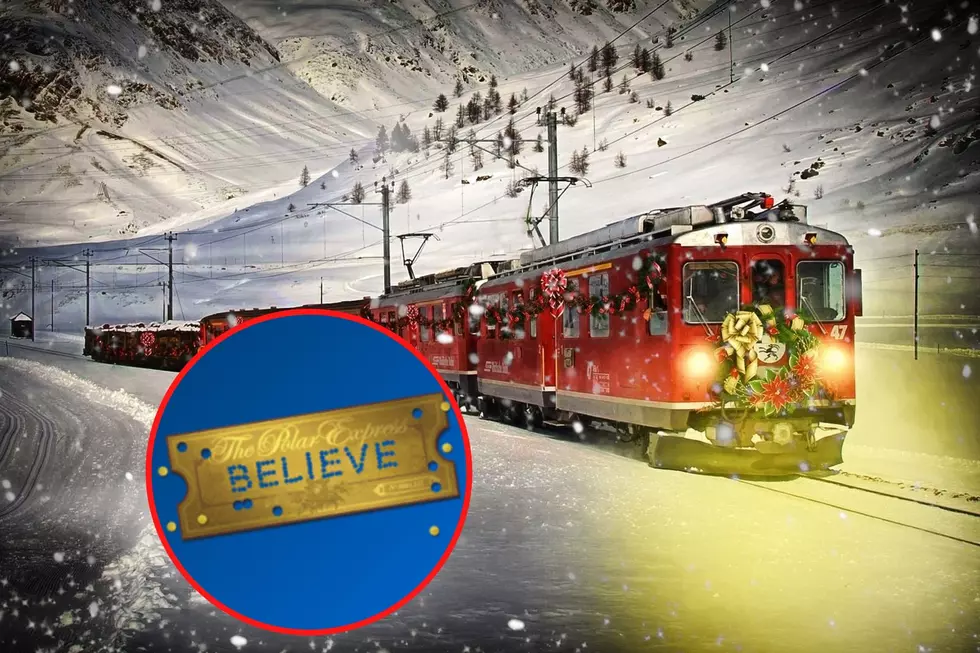 Here's the Best Way to Buy 2023 French Lick Polar Express Tickets
canva
Every time that I hear Josh Groban's 'Believe', I have to hold back tears. That song is featured in The Polar Express movie, and it holds a special place in my heart.
The Bells will Ring if You Believe
Last week, my son asked if we could go to French Lick, Indiana, and ride the Polar Express train. This was a standing tradition with his MeMe. Sadly, she is no longer with us, but I decided to look into getting tickets for our family.
Tickets! Tickets, please!
I forgot how extremely popular this holiday event is. There are no tickets to be found for 2022. In the past, we would buy them as soon as they went on sale. Sometimes the hotels in the area have special promotions with tickets, but not this later in the season.
VERY IMPORTANT: All times on their site are Eastern. That means 1 hour ahead of Central time. 
I highly recommend taking your family at least once. You get to wear your pajamas, drink hot chocolate and eat cookies! Chase especially liked the dancing elves, and I'm afraid he might really like them now that he's 15. Teenagers...Am I right? But seriously, it is one of the best ways to get into the Christmas spirit. I will warn you, the tickets will sell fast, so you'll want to be ready to purchase them online as soon as they go on sale.
Here's When Tickets for the 2023 French Lick Polar Express Train Ride Go on Sale
Tickets for 2023 will go on sale on January 10, 2023, at 9:00 am Eastern Time.
This magical experience opens November 4th and runs through December 23th. Exact dates and times are available by visiting the Schedule & Tickets page. Each ticket includes fantastic entertainment, delicious hot chocolate, a scrumptious cookie, and a keepsake sleigh bell to bring home.
Kentucky Parents Share 26 Hilarious Elf on the Shelf Photos
Lots of children receive a visit from a very special Elf each year. Sometimes they get themselves into hilarious antics and local parents are sharing what they've caught on camera!
LOOK: See what Christmas was like the year you were born