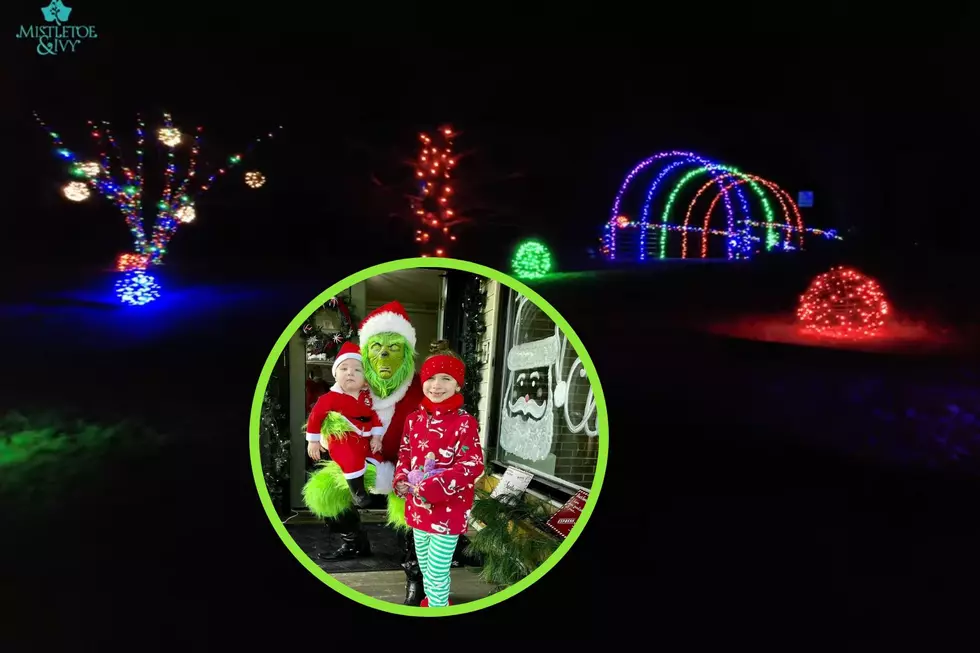 Experience Real Christmas Magic at the 3rd Annual Newburgh Winterlights Event
Newburgh Winterlights - 2021 - Mistletoe & Ivy
Now that it actually feels like winter outside, it's time to start planning those must-do family activities for the holiday season.
Make a List, Check it Twice
We are fortunate to live in an area with plenty of Christmastime events to partake in. The only problem is making time on the calendar for all of them. There is a fairly new walk-through event in Newburgh, Indiana that I can't wait to see in person.
Scroll to see the 2021 Newburgh Winterlights video
This will be the third year for the Historic Newburgh Wintlerlights event, and this year promises to be the brightest yet! Why you ask? Well, the organizers tell me that there will be even more lights and magical displays. If you saw the display last year, just imagine twice the amount of lights. It will be impressive for sure! Take a look at this amazing video from last year's Winterlights, and then we'll get to the dates, ticket information, and details about the event.
Newburgh Winterlights - 2021 - Mistletoe & Ivy - Evansville Aerial
Everyone is welcome, as long as The Grinch says so!
Where Does the Money Go?
All proceeds benefit Historic Newburgh, Inc. a 501(c)3 non-profit organization dedicated to historic preservation, economic vitality, and sustainability of the downtown Newburgh area.
Newburgh Winterlights 2022
You and your family will have eight opportunities to explore the wonderous lights along the Rivertown Trail from the Aurand Trailhead, across the red bridge, through the woods, and out onto the overlook.
Location: Newburgh Winterlights starts at the Gene Aurand Trailhead located across the street from Mother Theresa's Treasures at the corner of SR 662 and Yorkshire Dr in Newburgh, IN.
Dates:
December 1, 2022 - December 4, 2022
December 8, 2022 - December 11, 2022
Tickets: 
Tickets are $5 per person or a family of 5 can go through the display for $20. Children 2 and under are free. Make sure you select the correct date when you buy tickets. They will be good for that specific night only and from 5:30 PM - 8:30 PM.
Parking: Public Parking is available at St John the Baptist Catholic Church located at 625 Frame Rd, Newburgh, IN 47630. Parking is also available in all downtown Newburgh public parking lots. Street parking is also available.
See more FAQs and Purchase Tickets HERE
This is a rain-or-shine event. No refunds or rescheduling.
Enjoy a Holly Jolly Playlist from The Tri-State's Christmas Music Station MY 105.3
We do know a thing or two about being Santa's favorite radio station, so we are super excited to announce that the playlist you'll hear throughout Historic Newburgh's Winterlights event will be MY 105.3 WJLT.
20 Gift Cards Southern Indiana Friends and Family Would Love for Christmas
If you want to know which gift cards are popular this holiday season, look no further. This list of 20 should give you some great ideas.
Meet The Siblings on Indiana's Waiting Children Foster Care List 2022