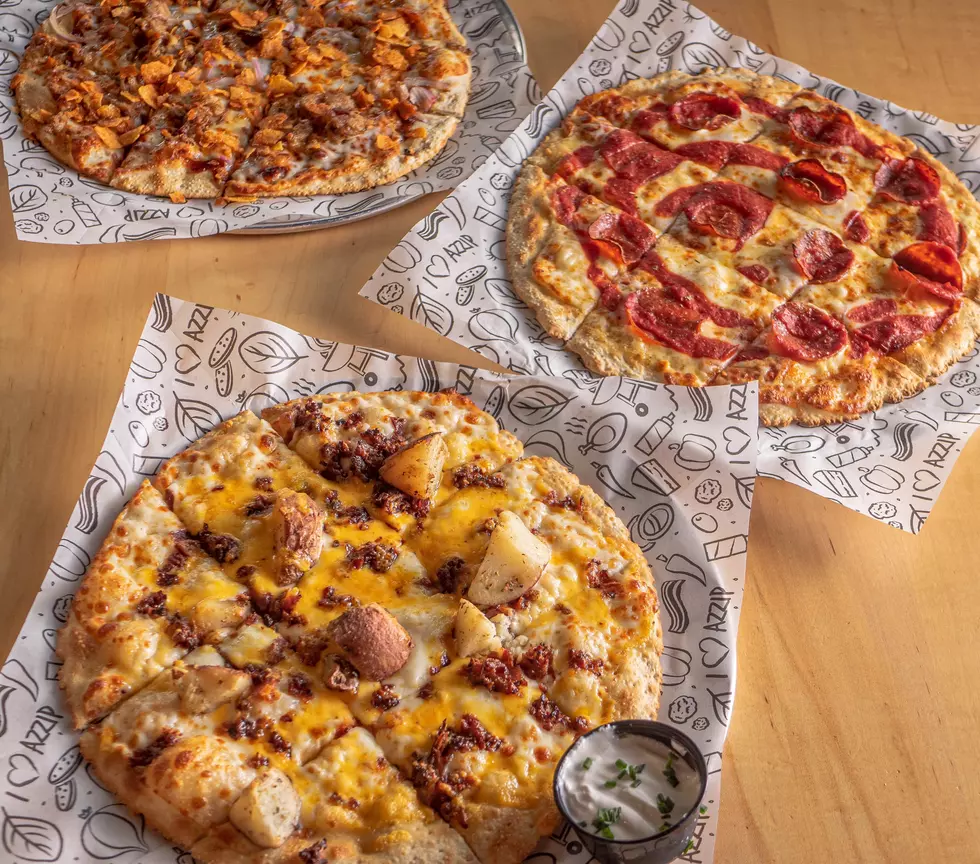 After Successful First Year, Azzip Pizza's 'Pot of Dough' Fundraiser Returns in 2021
Azzip - pizzas
After receiving so much support from the community and raising so much money for non-profits, Azzip Pizza is bringing back its Pot of Dough fundraising campaign in 2021. Azzip Pizza has always been about serving the community, in fact, their "We Give A'Zip" program has donated back over $250,000 in the last 5 years! Of course, none of that would be possible without you, and you are being asked to step up to the plate (or perhaps pizza pan) again to help so many great, local organizations.
Azzip owner, Brad Niemier, says
The feedback and participation we had from the wonderful group of organizations we worked with last year blew us away. We are so excited to be running this fundraiser again. We have added some additional fun events throughout the program to keep it engaging for our organizations and their supporters! Azzip is excited to be able to support the community again in this way."
What is the Pot of Dough? How Does it Work?
The program works by allowing customers to give back 5% of their bill to the charity of their choice each time they order a pizza. The more you eat, the more you can donate - and you can give back to a whole bunch of different charities if you choose. The aforementioned Pot of Dough is kind of like the grand prize at the end of the proverbial rainbow. You see, every time you support a charity - every dollar you spend at Azzip will earn that organization an entry into a drawing to win the $10,000 Pot of Dough.
In addition to the $10,000 grand prize, Azzip will donate five $1,000 first prizes. There will also be an additional $1,000 winner and ten $100 winners drawn early in the program!
The window to raise money for your favorite non-profits is from September through November 2021.
Seriously, Azzip checks off all the boxes - delicious food, super-friendly employees, and incredible community involvement. They also have plenty of locations to choose from...
West, on Pearl Drive
North, at Mill and First Avenue
East, on North Green River Road
Newburgh
Owensboro, KY
Visit Azzip Pizza to learn more and to get your non-profit involved in the Pot of Dough.
Your Evansville Guide to Locally Owned Pizza
There's many places to grab a delicious pizza in Evansville, here's where you can grab a 'za from a locally owned shop!
10 Restaurants That Need to Come to Evansville
Here's 10 restaurants I think we need in the Evansville area.
Evansville Area Breweries
There's nothing better than sitting on the patio and enjoying an ice-cold locally brewed beer. Here's where you can do just that in the Evansville area.