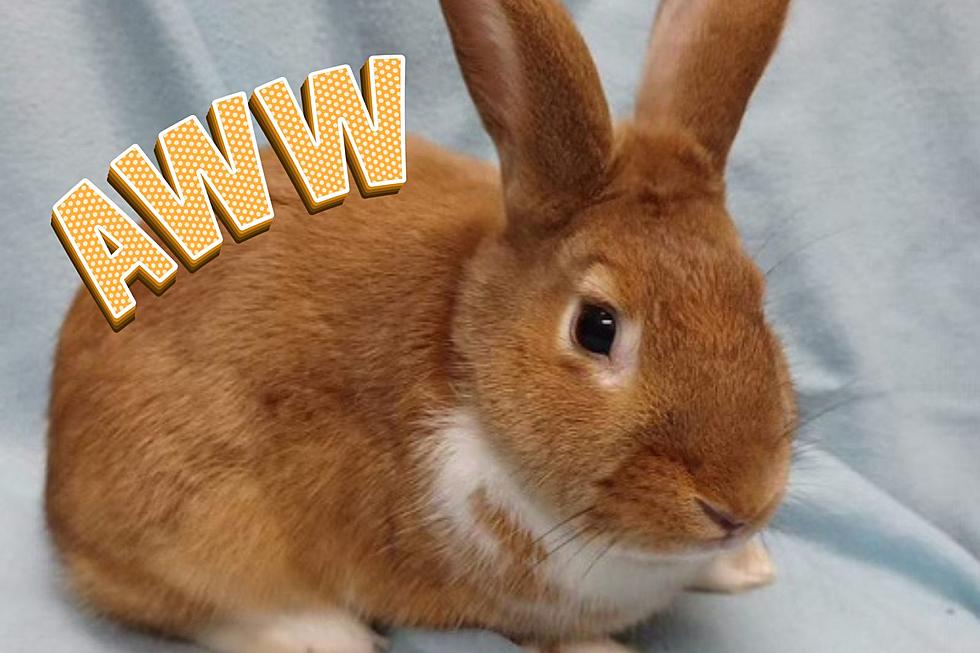 Adorable Indiana Shelter Rabbit Ready to Hop Into a Permanent Home
Vanderburgh Humane Society / Canva
More times than not, our Pet of the Week from the Vanderburgh Humane Society is a dog or a cat because the VHS has more of those animals than anything else. However, those aren't the only animals they have. The shelter has its fair share of rabbits looking for their new families too. One of which is this week's Pet of the Week. Meet Pattycake.
Pattycake's Story
Pattycake is a one-year-old male Dutch rabbit. This particular breed is not only one of the oldest breeds in the world, but it's also one of the smallest with full-grown adults topping out between four to five-and-a-half pounds. According to the VHS, Pattycake would make the perfect pet for first-time rabbit owners. In addition to his petite size, he is "even-tempered and less prone to aggression than other breeds," which are common traits of Dutch rabbits. Plus, he's "outgoing, curious, and loves pets on his noggin"
His adoption fee is $50 and covers all the things every adoption fee at the VHS covers; his neutering, microchipping, and up-to-date vaccines. If you'd like to get a "hop" on the adoption process for Pattycake, or any of the animals the VHS offers that you might be interested in, you can fill out some of the paperwork in advance on the VHS website.
More From the Vanderburgh Humane Society
LOOK: Stunning animal photos from around the world
From grazing Tibetan antelope to migrating monarch butterflies, these 50 photos of wildlife around the world capture the staggering grace of the animal kingdom. The forthcoming gallery runs sequentially from air to land to water, and focuses on birds, land mammals, aquatic life, and insects as they work in pairs or groups, or sometimes all on their own.
Gallery Credit: Nicole Caldwell
LOOK: The most popular dog names of 2022 in every state
Hey dog lovers, check out this awesome list of the most popular dog names in 2022 for every state, and get ready for some serious cuteness overload.
Gallery Credit: Amber Spencer-Knowles