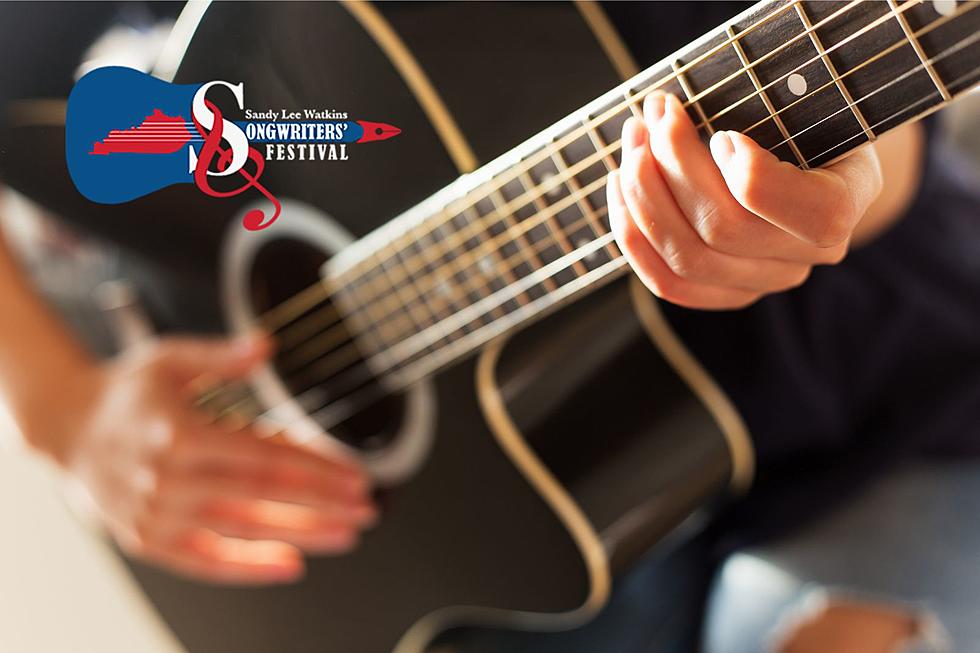 Tickets On Sale for 2023 Sandy Lee Watkins Songfest in Henderson
Canva / Sandy Lee Watkins Songfest
One of my favorite and most entertaining Tri-State is set to make its return later this summer as the annual Sandy Lee Watkins Songwriters Festival prepares to kick off in late July.
What is the Sandy Lee Watkins Songwriters Fest?
The event brings in over 20 songwriters from the region and some from Nashville, some of them Grammy Award winners, for four nights of performances at two different venues in downtown Henderson to play several songs acoustically they've either written for themselves or for others. Before performing, they'll share the stories behind how those songs came to be. This year's lineup will once again feature Don Sampson who wrote "Waitin' on Woman" for Brad Paisley, and Tony Arata, the writer behind "The Dance" from Garth Brooks.
This year will also be the first time Evansville native, Kenna Elpers will join the roster of songwriters. Kenna is currently studying music at Middle Tennessee State University and makes frequent trips to Nashville to work with other songwriters to write songs for herself and others. She recently released a new song called, "Whiskey'd Me Away."
Performances this year will take place at The Elm on North Elm Street between 1st and 2nd Streets, along with Rookies Sportsbar on 2nd Street toward the river. This year's festival will happen Wednesday, July 26th through Saturday, July 29th with one session on Wednesday and Thursday, and two sessions, an early and late session, on Friday and Saturday.
The full schedule of performances can be seen below.
If you've never been before, here's a look at how a session plays out from a few years ago at Rookies.
How to Get Tickets for the Sandy Lee Watkins Songwriters Festival
Tickets for the event are on sale now and are only available through the Songwriters Festival website. They will not be available at the doors of either venue. Organizers strongly encourage you to get your tickets in advance. Click or tap the button below to get your tickets through the Songfest website.
If you've never attended the Songfest, I can't recommend it enough. I went for the first time in 2019, and both my wife and I left there raving about how entertaining it is. Many of the songwriters are friends and play off each other well, and the songs range from funny to heartfelt. Proceeds from the event will be given to Henderson area non-profits, and high school students interested in pursuing a career in the arts.
100 Faith-Filled Country Songs to Lift Your Soul
One thing country music has never shied away from is songs about faith. From Bible belt gospel tracks to songs thanking Jesus for His blessings in life, country music has written about it all. Here are 100 faith-filled country songs that will set your thoughts on Heaven above.