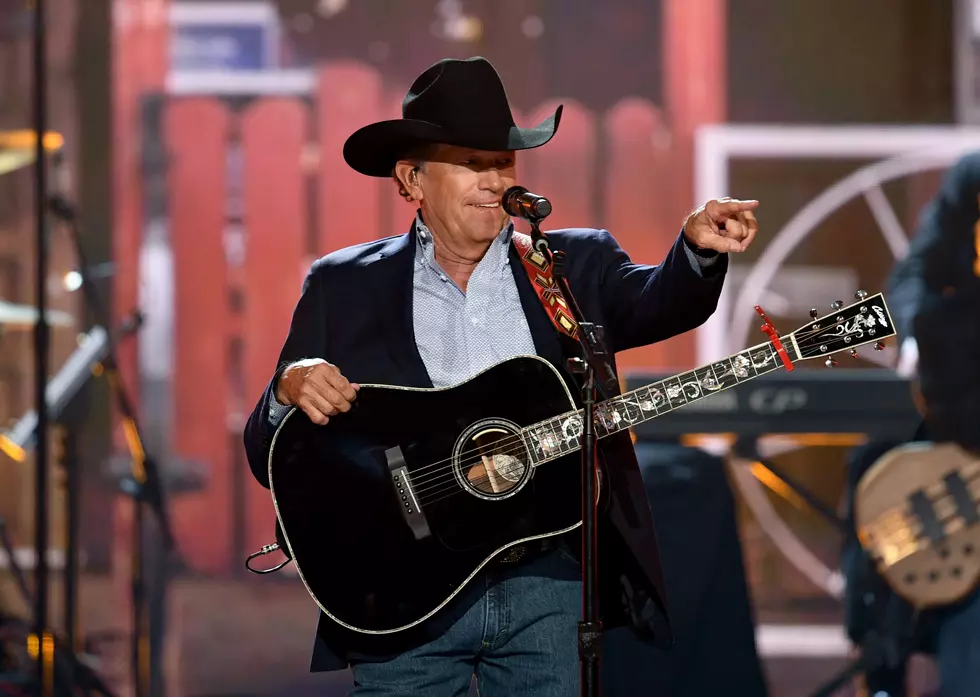 You And Three Friends Could Score Floor Seats At George Strait's Evansville Concert
Getty Images
99.5 WKDQ wants to send you and three friends to the Ford Center this Sunday to see George Strait!
"The King", George Strait will be taking over Evansville's Ford Center on Sunday, November 7th. Ever since the announcement was made, everyone has been buzzing about this show. I mean George Strait is a living legend. The man has over 50 number one hit singles! They couldn't have picked more of a special artist to help celebrate the Ford Center's 10th anniversary!
Several people have already gotten their tickets for this show because George doesn't really tour a lot and this could be the last chance we have to see him live in concert. An artist like George Strait is one that you will want to say that you saw live. If you haven't gotten tickets for this show already, you're in luck!
How to Win Tickets To See George Strait This Thursday
On Thursday, November 4th, George Strait will be taking over 99.5 WKDQ! Make sure that you listen between the hours of 6 a.m. and 6 p.m. as we will be giving you the chance to win a pair of tickets. Just be listening for the cue to call, and be caller number nine to win two tickets to see George Strait at The Ford Center this Sunday.
But wait, there's more...
How to Win Floor Seats To See George Strait
We know you and your friends want to see George Strait at the Ford Center, so we want to make sure that if you ain't there for a long time, you will be there for a good time! So we're giving you the chance to win four-floor seats to see George Strait this Sunday. All you have to do is fill out the form below for your chance to win. The deadline to enter is Thursday, November 4th at midnight!
This prize is valued at $700. By law, winner will be required to fill out a W-9 when they claim their tickets. Townsquare Media will provide the winner with a 1099 tax form at the end of the year.
The Best Country Singer From Every State
Some states, like Oklahoma and Texas, are loaded with famous country singers. Others, like Nevada and Maine, are still looking for a real breakthrough artist. See the best and most successful country music artist from all 50 states, starting with
Hank Williams
and Alabama.
25 Hidden Evansville Secrets That May Blow Your Mind
An Evansville resident recently posted a question in the "I Grew Up in Evansville, Indiana"
Facebook group
asking other members to share any hidden or little-known facts about our city not many residents would know. The answers were wide-ranging, covering everything from our manufacturing history to our place in Civil War, to a couple of popular landmarks still standing today that were the first in the entire state of Indiana. No matter how long you've lived here, chances are there will be a few things on this list you didn't know about the city we call home.
LOOK: Things from the year you were born that don't exist anymore
The iconic (and at times silly) toys, technologies, and electronics have been usurped since their grand entrance, either by advances in technology or breakthroughs in common sense.
See how many things on this list
trigger childhood memories—and which ones were here and gone so fast you missed them entirely.