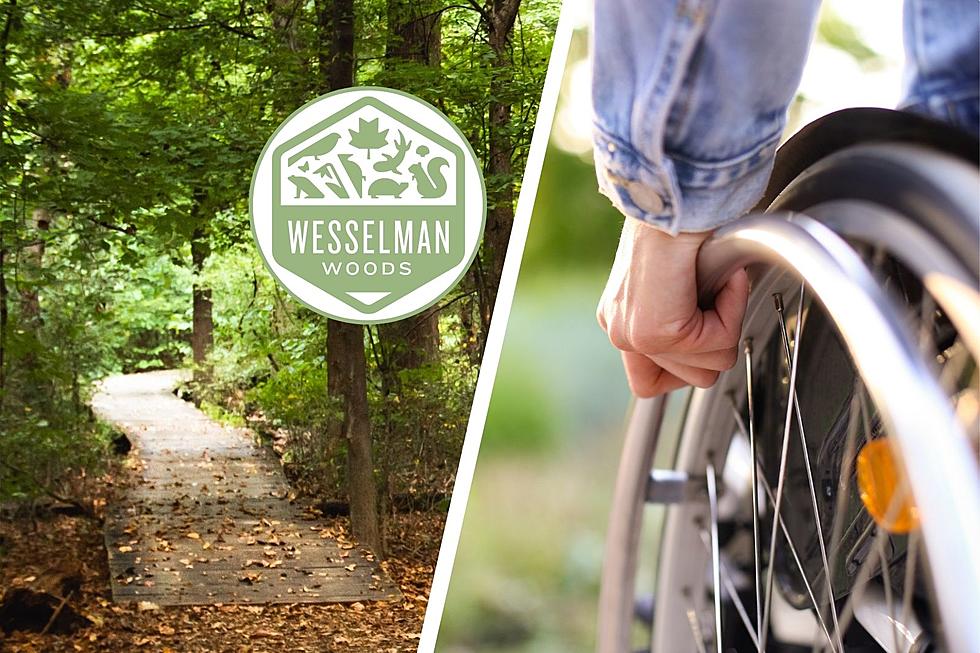 Southern Indiana Nature Preserve Receives Grant to Create ADA Accessible Path
Wesselman Woods, Canva
We are pretty fortunate to have here in Southern Indiana the largest tract of virgin, old-growth forest within any city limits in the United States. It's called Wesselman Woods and you can find it on the east side of Evansville, surrounded by neighborhoods, businesses, volleyball courts, and softball fields. Wesselman Woods recently received $15,000 that will allow even more people to enjoy this beautiful nature preserve.
2023 AARP Community Challenge Grant
Wesselman Woods is one of only 310 grantees selected (out of over 3,600 applications) from across all 50 states, Washington D.C, Puerto Rico, and the U.S. Virgin Islands. Wesselman Woods Director of Development, Jerry Rairdon had this to say about winning the grant...
We are incredibly proud that AARP selected Wesselman Woods for this investment to make Evansville more livable for residents of all ages. AARP is a nationwide leader in making communities more livable and we are honored that they see the tangible value this project will bring to our area.
How the Grant Will Be Used
Officials laid out the plan for this grant money. The 0.12-mile Wesselman Woods Mini Loop Trail will be turned into an ADA-accessible path for persons with limited mobility. The path will provide viewing access to the Alcoa Raptor Building which includes resident animal ambassadors such as the bald eagle, peregrine falcon, and great horned owl. The trail also provides a close-up view of the County Champion Tulip Tree. This same loop is frequented by guests who take tours at Wesselman Woods' annual Maple Sugarbush Festival.
See How Much North Green River Rd in Evansville, Indiana has Changed over the Years
Thanks to Google Maps we can travel back in time to see how much Evansville, Indiana has changed.
The Definitive Evansville Area Food Truck Guide
We are very lucky to have such a wide variety of food trucks serving the Evansville area. This list contains the majority of the food trucks that we love.