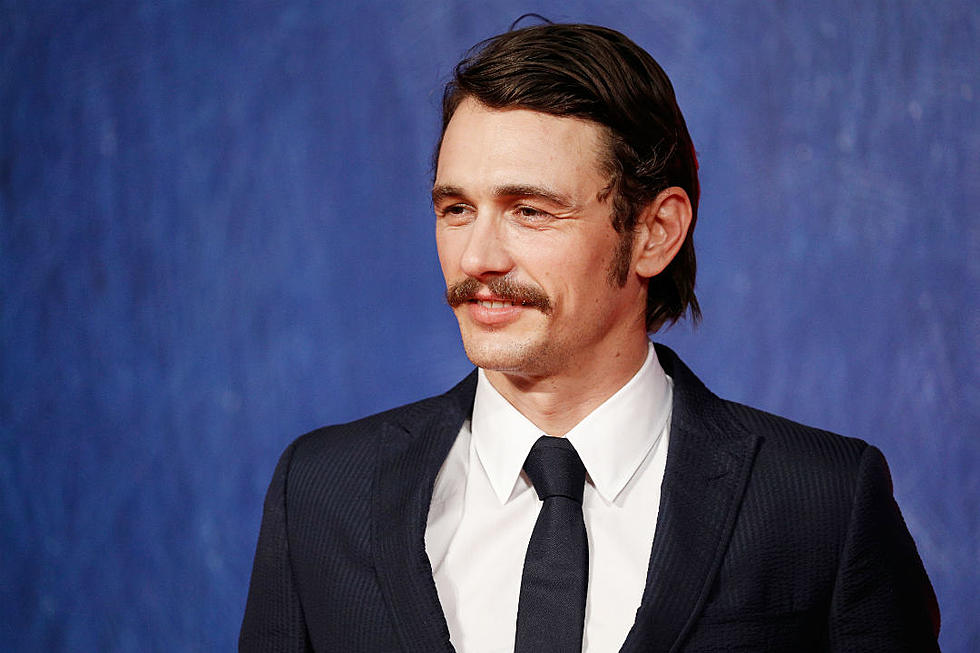 Watch James Franco Secretly Terrify Tourists at Universal's Halloween Horror Nights
Andreas Rentz, Getty Images
Keep your eyes peeled in Universal Studios' Halloween Horror Nights mazes. You never know who could pop out from behind the corner. It could be a zombie. Maybe you'll meet monsters from Insidious. Or Jack Torrance from The Shining. It could even be James Franco wearing a Jack Nicholson mask playing Jack Torrance from The Shining.
This is not some hypothetical scenario. (I'm honestly not that clever.) As the above video reveals, Franco has been spending some of his free time secretly scaring tourists at Universal's annual Halloween Horror Nights event, along with his co-star from The Deuce, Chris Bauer. So if you recent explored The Shining maze there, and your Jack Torrance sounded like Tommy Wiseau or explained why soap operas are actually important works of art or tried to convince you to read one of his movie reviews on Vice, there's a possibility you were haunted by none other than James Franco.
In the video, Franco seems very committed to his role, and for that he deserves credit. Still, I must confess, I don't find him very scary here. If Franco really wanted to terrify these people he'd force them to watch one of his Faulkner adaptations. Halloween Horror Nights runs at Universal Studios through November 4.
Gallery - Amazing Movie Theme Park Rides That Never Existed: