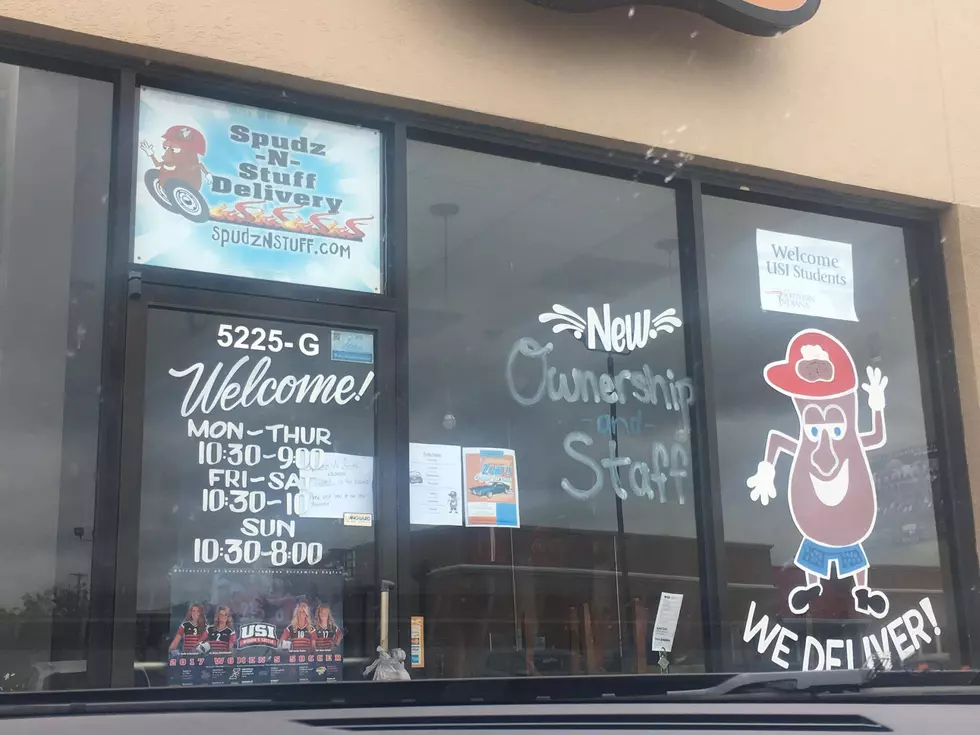 Two West Side Evansville Restaurants Close Their Doors
Melissa/WKDQ
There's been a post floating around Facebook saying that two Evansville west side restaurants have closed their doors, so I decided to go see for myself if the rumors were true. 
On Facebook a post was going around from Evansville 411 saying Spudz-n-Stuff on Evansville's west side had closed, and that Firehouse Subs on the west side had also closed.
I had not seen any proof of the closures so I took a drive to the west side today to see for myself. As it turns out it is true. Sadly both resaurants look like they've closed their doors. Firehouse I didn't take a photo of because there wasn't anything really to photograph, no note on the door, just a dark restaurant with the lights off and the open sign off. When I went to the Firehouse Subs website, they didn't even have the west side location listed anymore.
Spudz-n-Stuff had this note on the door
It says "Spudz n Stuff Westside is closed for business! Please visit one of our other locations."
It's always a bummer to see a business close it's doors, especially a local business like Spudz n Stuff.  However it seems as if their other locations are up and running as normal, so I'll have to stop in and get my buffalo chicken spud on another side of town.