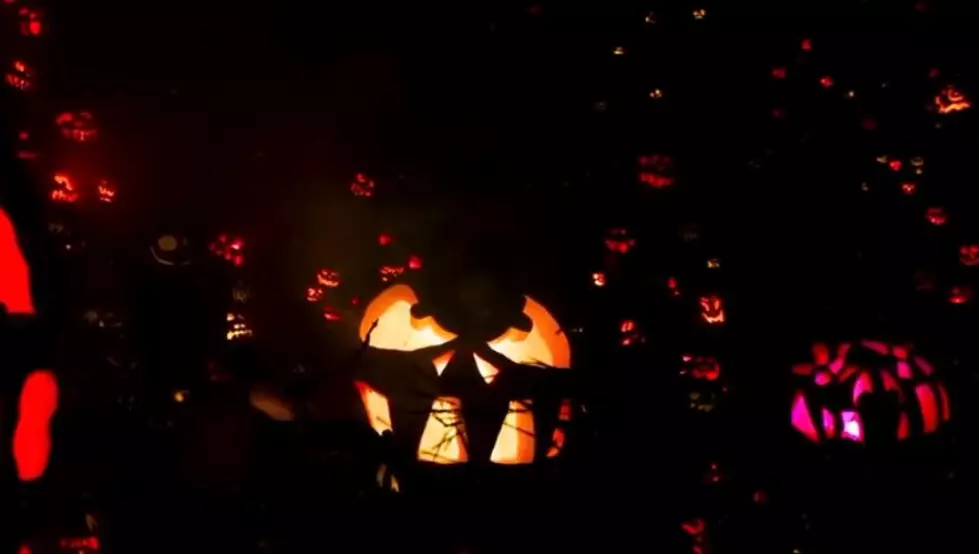 Tickets Available for the Louisville Jack-O-Lantern Spectacular
YouTube
The annual Louisville Jack-O-Lantern Spectacular is coming up October 8 through November 3, and tickets are on sale now!
I attended the annual Louisville Jack-O-Lantern Spectacular a couple of years back. My first thought was "who wants to pay money to go see a bunch of pumpkins carved by kids?" I was clearly wrong about this place. It was absolutely AMAZING! These hand crafted pumpkins took a lot of time and skill to create.
With more than 5,000 professionally carved jack o' lanterns, and well over 100 intricate masterpieces, Jack O' Lantern Spectacular illuminates a one-third-mile trail in Louisville's historic Iroquois Park. This year's theme, "The Four Seasons," features vignettes set to music highlighting themes from literature, pop culture, history, art, and cinema. Proceeds benefit the Louisville Parks Foundation.
While the event is still a couple of months away, it's still worth planning a trip ahead of time. You can check out the Jack-O-Lantern Spectacular from last year in the video below.
If you would like to plan a trip and get tickets to the Louisville Jack-O-Lantern Spectacular, you can find out all of the information here: Jack-O-Lantern Spectacular