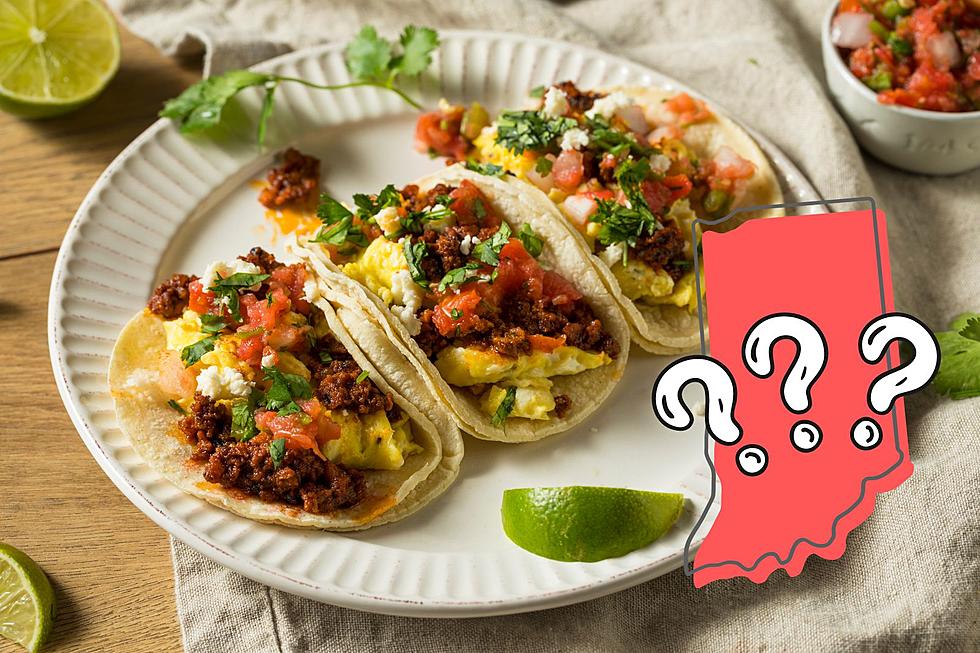 This Restaurant Apparently Serves the Best Tacos in Indiana
Canva
It's Taco Tuesday! What better way to celebrate than by indulging in the best tacos in the state of Indiana?!
Who doesn't love a good taco? They are comfort food that has become so popular, they even have a specific day of the week to eat them. Whether it's a soft or hard shell, there are so many ways you can prepare them. You can stuff them with chicken, steak, ground beef, cheese, lettuce, tomatoes, sour cream, rice, beans, pico, guacamole...you get the idea. However you like your tacos, there is one taco shop in Indiana that serves tacos like no other!
There's a list compiled by Mashed that has the best tacos in each state. How did they come to their findings?  According to Mashed:
By combining reviews, recommendations, awards, and other forms of recognition, we've compiled a list of the best tacos you can find in each state. Whether you prefer your tacos with seafood, pork, beef, or no meat at all, you will find examples on this list. Dig in and prepare yourself to travel to all the tacos that are calling your name.
These are the Best Tacos in Indiana
So, where should you go to find the best tacos in Indiana? As you know, we have a lot of restaurants in Indiana that serve tacos. Everyone has their own go-to, but if you're looking to try something new, this might be a good option for you. Mashed says that the Chorizo Taco at Gil Tacos in Indianapolis is the best of the best in the state.
Here is what Mashed had to say about the restaurant that serves the best taco in the entire state:
Found in Indianapolis, Indiana, Gil Tacos is a beloved restaurant that sells Chorizo Tacos that will have you talking about them for days. These tacos are made from perfectly spiced sausage meat. While they're not super spicy, if your taste buds are susceptible to spicy food, you probably shouldn't add salsa to these tacos — and you might consider cooling them down a bit with sour cream or guacamole. If you don't have a lot of experience with Mexican food, ordering a Chorizo Taco is a great option for a first-time visitor to Gil Tacos.
Look, the concept of the best tacos in Indiana is purely subjective. At the end of the day, I think we all can agree that you really can't go wrong with tacos. If you love tacos as much as me, then check out the best taco in the other states by clicking here. Maybe you can have a nice little taco road trip!
15 Best Mexican Restaurants in Southern Indiana and Western Kentucky
Whether you're craving a burrito, taco, nachos, chimichanga, enchilada, or a margarita, these are the best places to get them according to residents.
Abandoned Northern Indiana Taco Bell in Pristine Condition
An urban explorer stumbled upon a Taco Bell somewhere in Northern Indiana that's been abandoned for decades. Amazingly, the interior is in very well kept condition.
33 Indiana Towns with International Names
From Holland to China, Cuba to Switzerland, and everywhere in between, several towns across the Hoosier State borrow their names from countries and cities around the globe.