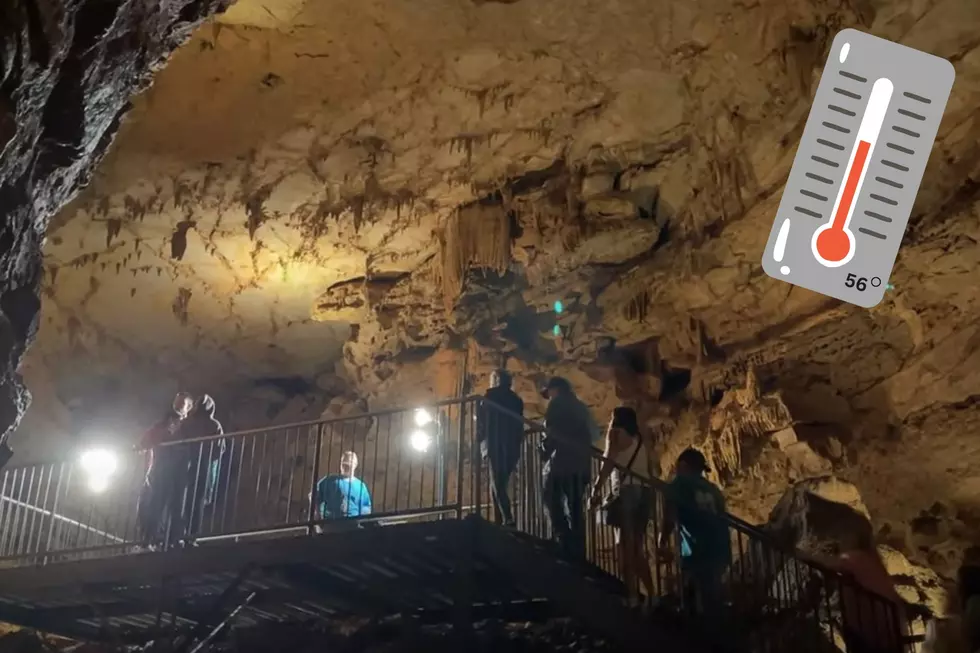 There's One Spot in Indiana That Stays 56 Degrees All Year Long
YouTube/Canva
Grab a jacket and head underground!
Wintertime Blues
According to the National Institute of Mental Health, the winter blues are a real thing, and it is not uncommon to experience them.  Many people notice their mood changes a little by the weather, a lot of people report "feeling down" or just feeling blue when the days are shorter and colder, but notice they feel better in the springtime.
While the winter blues are a struggle, don't confuse them with Seasonal Affective Disorder (SAD) which is a real disorder that is more than just winter blues.  If you think you may have SAD, please contact your doctor.
So how do we beat the winter blues?
Well, we can always try to do things that make us happy or bring a little joy to our days, or we can just go somewhere where it's not super cold.  You know, like a place that's 56 degrees no matter what time of year it is?
56 Degrees All Year Long
Indiana Caverns is home to all kinds of fun things to do.  From an adventure park, to caverns you can walk through, boat tours, escape rooms, gemstone mining, and more! And something really cool, no matter what time of year it is, the temperatures in the caves remain the same.  It's always a cool 56 degrees inside the cave.
So while you may need a parka if you step outside, you only need a jacket inside Indiana Caverns.
Indiana Caverns offers walking tours and boat tours and they are all year long.  According to Indiana Caverns Facebook post, they say that January and February are great months to experience the caverns as there are fewer crowds during these months.
Indiana Caverns is located in Corydon, Indiana so not a far drive from the Tri-State at all! You could make an entire day of fun at Indiana Caverns too, there is SO much to do and see.
Take a walking tour or explore the Deep Darkness, our guides are ready to help you experience the world underground! With an underground boat ride and Ice Age bones, Indiana Caverns is a different cave experience than anywhere else! Learn about cave formations, cave creatures, waterfalls, and more.
Check out all of the information on Indiana Caverns, here.

Cataract Falls Are a Must See in Indiana
Cataract Falls are a stunning hidden gem in Indiana!