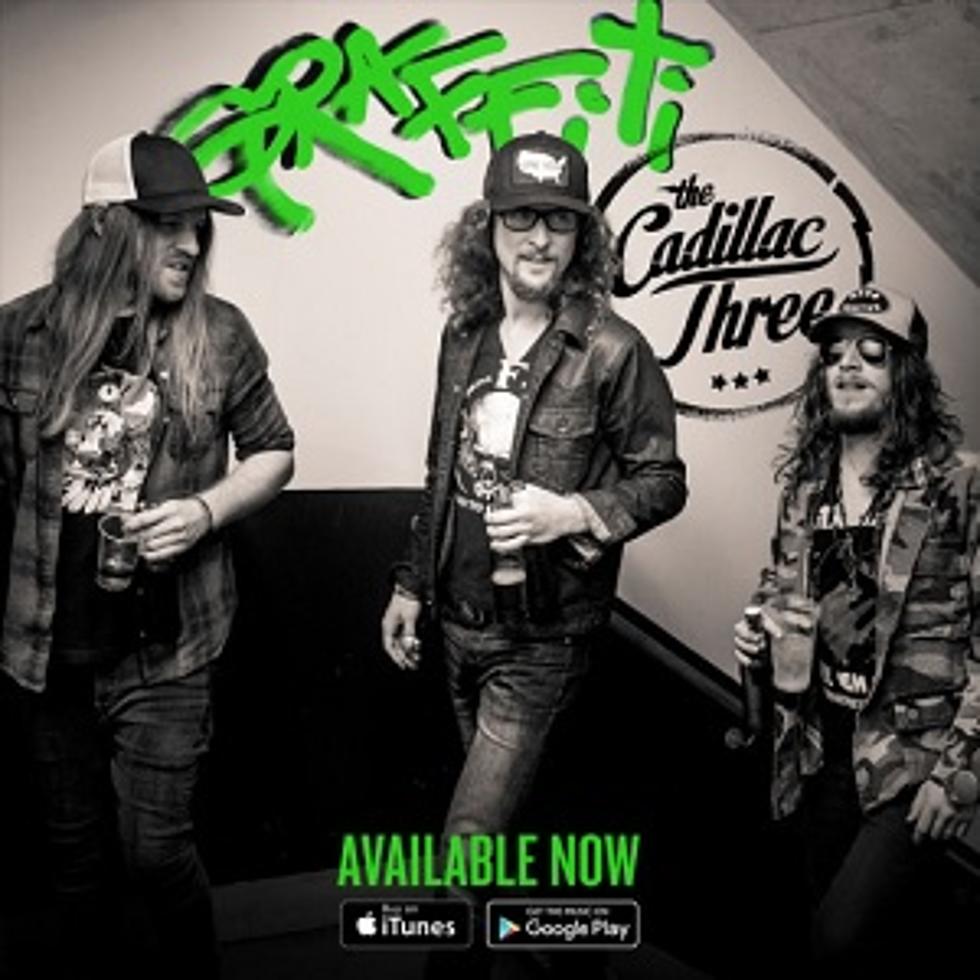 The Cadillac Three, 'Graffiti' [Listen]
Big Machine Label Group
The Cadillac Three look to reach the outcast within all of us with "Graffiti."
The song is about youthful angst and the heavy-handed measures one takes to deal with it. The Cadillac Three's Neil Mason may be the trio's graffiti artist — he wrote the song with Corey Crowder and Luke Dick. Thematically it's similar to Jason Aldean's "Tattoos on This Town," but Jaren Johnston's grunge approach makes it a very different final product.
A familiar country drive begins the track, but quickly one figures out "Graffiti" is not another truck song. The joyful recklessness of adolescence is front and center here, and the trio's recollection of secrets and high school labels will resonate. Sure, not everyone spray-painted a water tower to make a point. The title isn't a metaphor, but it could represent something mischievous from anyone's past.
Listen to the Cadillac Three, "Graffiti"
Click to See 10 Albums We Can't Wait for in 2016
The Cadillac Three, "Graffiti" Lyrics:
"Everybody piled in the back of a beat up truck / Ridin' down the road with the radio up / I got my arm around my girl with a farmer's tan / All my boys shaking up them cans / Twelve pack of spray paint, taking it too far / We're doing it our way."
Chorus:
"Leaving our mark down the halls, on the walls in the bathroom stalls, underneath that freight train bridge that we jumped off / We wrote 'Long live the kings and queens of this city' / Small-town famous, our names in graffiti."
"Just a little something to remember us by / Like our very own Hollywood sign / Our story's spread around, word of mouth, town to town / Even now, still talk about, still talk about …" 
"We still got the crown / It was more than just a memory / Forever going down in water tower history / Underneath the halls, on the walls in the bathroom stalls, underneath that freight train bridge that we jumped off / We wrote 'Long live the kings and queens of this city' / Small-town famous, our names in graffiti."
"This town our hearts / Cross our hearts / Keep our secrets safe / Never tell, yeah we swear take it to our graves / To all the jocks and the punks, the freaks and the hippies / We're small town famous, our names in graffiti."