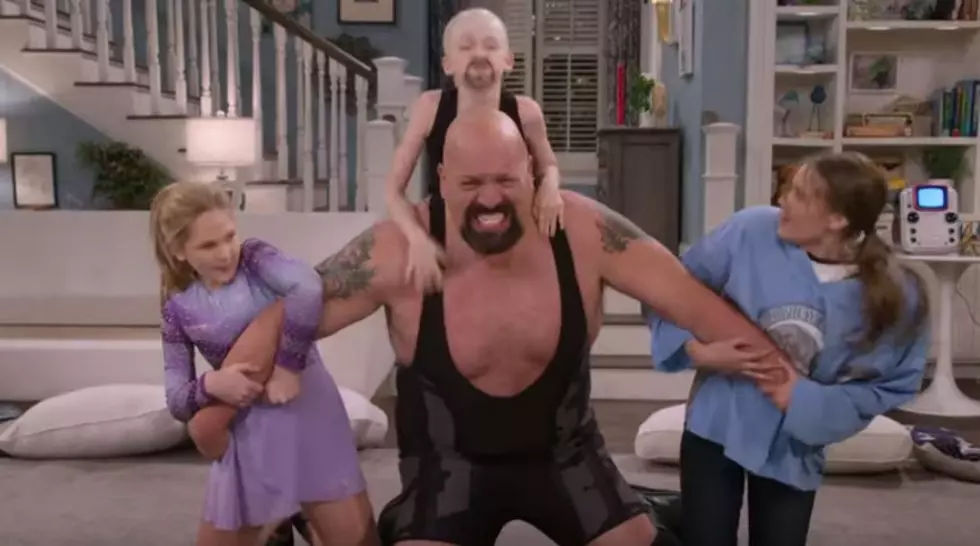 'The Big Show Show' Netflix Sitcom Staring The Big Show Trailer
YouTube
WWE Superstar, The Big Show is getting his own sitcom on Netflix and we have the first trailer.
The World's Largest Athlete stars as himself in this new Netflix sitcom called "The Big Show Show". According to IMDb, the series storyline is as follows:
When the teenage daughter of Big Show, comes to live with him, his wife and two other daughters, he quickly becomes outnumbered and outsmarted. Despite being 7 feet tall and weighing 400 pounds, he is no longer the center of attention.
The trailer also shows some clips of his WWE career as well as some cameos from fellow WWE legends Mick Foley, Mark Henry, and Rikishi. Oh, and the show also has Steve Urkel himself, Jaleel White.
"The Big Show Show" premieres Monday, April 6, only on Netflix.
Check out the first trailer for "The Big Show Show":
Enter your number to get our free mobile app