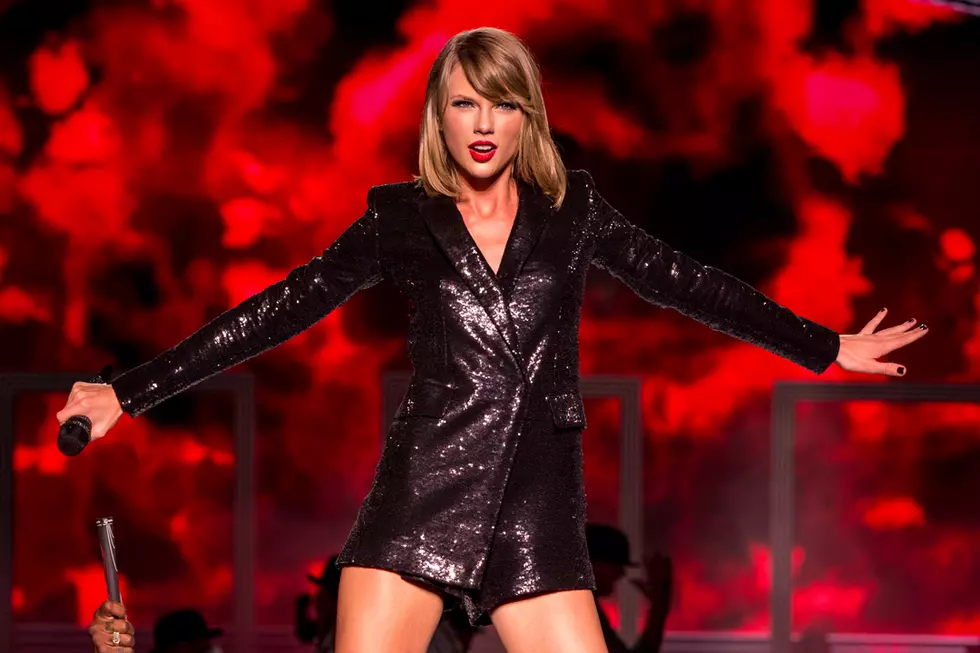 Celebrities Support Taylor Swift on Twitter During Groping Lawsuit
Christopher Polk, Getty Images
Taylor Swift wasn't entirely alone when she took the stand this week to testify in an ongoing court case against a former DJ accused of groping her. The superstar had the support of a number of prominent women who turned to Twitter to share their encouragement.
Actor and activist Ashley Judd, Girls star Lena Dunham, country singer Aubrie Sellers and television producer and writer Shonda Rhimes are among the prominent women who voiced their support for Swift as she faced off in court against David Mueller, who sued her in 2015 for slander and deliberate interference with his employment contract after Denver radio station KYGO fired him following an incident in 2013 backstage at Swift's concert in Denver. Swift countersued Mueller, claiming assault and battery after she alleged he reached under her skirt from the back and groped her backside.
Swift took the stand on Wednesday (Aug. 9) to deliver scathing, unwavering testimony, repeatedly refusing to give an inch as Mueller's lawyer tried to get her to break from her story. Asked why the front of her skirt is not ruffled in a picture taken with Mueller at the meet and greet as the incident happened, Swift coolly replied, "Because my ass is located on the back of my body."
When he asked if she was critical of her bodyguard, Swift replied, "I'm critical of your client sticking his hand under my skirt and grabbing my ass."
"I'm not going to allow you or your client to make it seem like this is any way my fault, because it isn't," the resolute singer said at one point.
Read More Highlights From Taylor Swift's Testimony
U.S. District Judge William Martinez dismissed Mueller's claim of contract interference in a Denver courtroom on Friday (Aug. 11), ruling that Swift could not be held liable because Mueller had no evidence that she set out to have him fired.
Another judge threw out Mueller's claim of slander in June of 2017, and in July he was sanctioned in court for destroying a  two-hour audio recording he secretly taped during an interview with his boss at KYGO before he was fired. Muller's claims against Swift are all exhausted now, but his separate suit against her mother and radio handler will go to a jury for a separate decision, while Swift's lawsuit against him for assault and battery is still to be decided.
How Well Do You Know Taylor Swift?