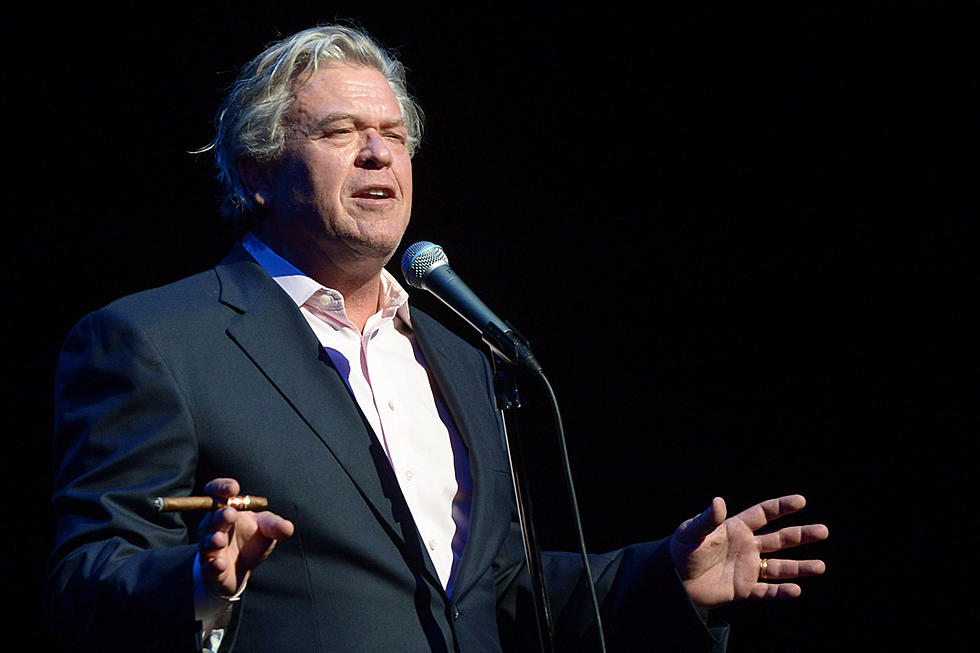 Ron White Hospitalized, Forced to Cancel Shows
Rick Diamond, Getty Images
Comedian Ron White has canceled several upcoming comedy shows after being hospitalized with an infection.
TMZ reports that the 61-year-old comedian had to cancel a show that was scheduled for Thursday (Oct. 25) in Bakersfield, Calif., after experiencing swelling in his neck that made it hard for him to breathe and move. He has also canceled three more shows that were originally slated for Friday and Saturday in Napa and Santa Rosa, Calif., after doctors discovered an infection in his neck.
White, whose down-home comedy has earned him the nickname "Tater Salad," checked into a hospital following his cancellation Thursday, and according to TMZ, doctors thought he had a calcium deposit in his neck, which they attributed to dehydration and being overworked. They initially feared the comedian, who has toured with Jeff Foxworthy, Bill Engvall, and Larry the Cable Guy as part of the Blue Collar Comedy Tour, was suffering from internal bleeding, but a CT scan proved negative. White was on his way to Los Angeles to consult with his personal doctor as of Friday afternoon (Oct. 26).
White intends to reschedule his shows in California. According to the live schedule on his website, he is slated to perform in Norfolk, Va., on Thursday (Nov. 1).
You've Never Heard Morgan Wallen Quite Like This Before
Here Are the 100 Best Country Albums of the 2000s: