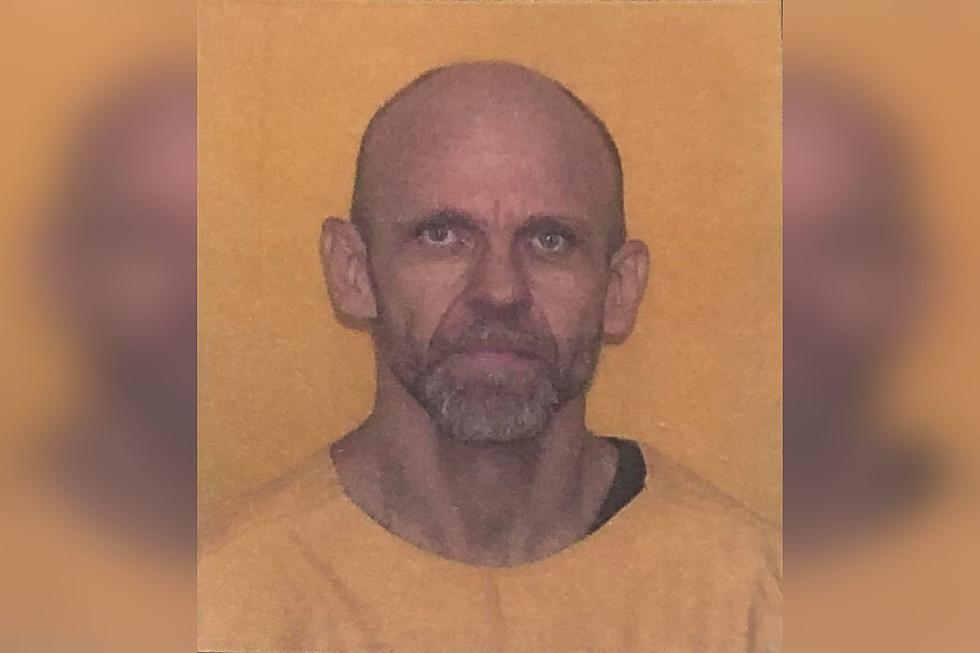 $20,000 Reward Offered for Information Leading to Arrest of Escaped Convict in Henderson
Henderson Police Department via Facebook
As the manhunt continues in Henderson for an escaped inmate from the Lima, Ohio detention center, the U.S. Marshal's Office and the Ohio State Highway Patrol are offering $20,000 to anyone who provides information that leads to the man's arrest.
Ohio Fugitives Flee Henderson Police Early Tuesday Morning
Bradley Gillespie (pictured, above) and James Lee were spotted in a vehicle matching the description of one stolen in Ohio on Tuesday by Henderson Police officers around 3:15 AM Wednesday morning. The officers attempted to conduct a traffic stop, but the vehicle sped off leading police into a neighborhood on Camaro Drive. After wrecking the car, Gillespie and Lee fled the scene on foot. Lee was captured by officers at the scene and placed under arrest. Gillespie, on the other hand, managed to get away and is still on the loose as of this writing (1:35 PM Central on May 24th).
Officers from the Henderson Police Department, along with representatives from the Kentucky State Police and the U.S. Marshal's Service have been searching for Gillespie since Tuesday morning and strongly encouraging Henderson area residents to keep their doors locked and call 911 with any information they may have regarding his location.
$20,000 Reward Offered for Infomation Leading to Gillespie's Arrest
In an effort to get more eyes searching for Gillespie, who is serving time for a 2016 murder conviction, the U.S. Marshal's Service along with the Ohio State Highway Patrol is offering a $20,000 reward for information that leads to the arrest of Gillespie.
If you see Gillespie, authorities strongly suggest you do not approach him or try to apprehend them yourself. Call 911 or the Henderson Police Department at 270-831-1295. You can also call the Crimestoppers hotline at 270-831-1111.
[Source: Henderson Police Department on Facebook]
LOOK: What major laws were passed the year you were born?
Data for this list was acquired from trusted online sources and news outlets. Read on to discover what major law was passed the year you were born and learn its name, the vote count (where relevant), and its impact and significance.