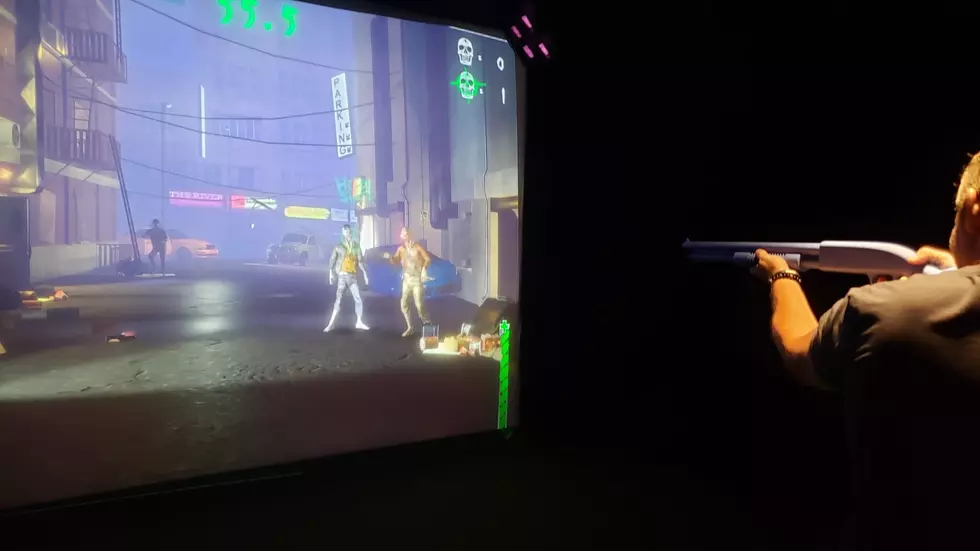 Owensboro's First HD Golf and Live Sports Simulator Has Arrived
Kat Mykals
Owensboro is now home to a state of the art, live HD golf and multi-sport simulator and Shawn and I got to try it out. Whether you want to practice your golf swing or just have some fun and shoot some zombies, the new sport simulator at OurCade Sports will keep you entertained. It's a place to enjoy outdoor sports and indoor comforts.
For the avid golfer who wants to improve their game or perhaps play dozens of the world's top championship courses like Pebble Beach & St. Andrews without leaving the Tristate, bring your clubs or use the house clubs on hand. The simulator actually tracks all of the pertinent data to help you reduce that nasty slice or help you improve your distance. A number of professional golfers actually use this exact simulatio in their own homes.
If golf isn't your game, there's still plenty that the simulator has to offer. From baseball and football to hunting wild boar or pheasant to shooting targets, this will definitely keep you entertained. My favorite of all of the games we tried while we were there was the zombie shooting. Admittedly, Shawn did a much better job at it than I did (see the video), I was able to hold my own and I did kill a number of zombies myself. If you're looking for something different and unique to do for a guys night out or even a date night, I think you'll enjoy the simulator at OurCade Sports. You can find them at 1006 East 4th Street in Owensboro, Kentucky inside Ten.0.Six Bar.