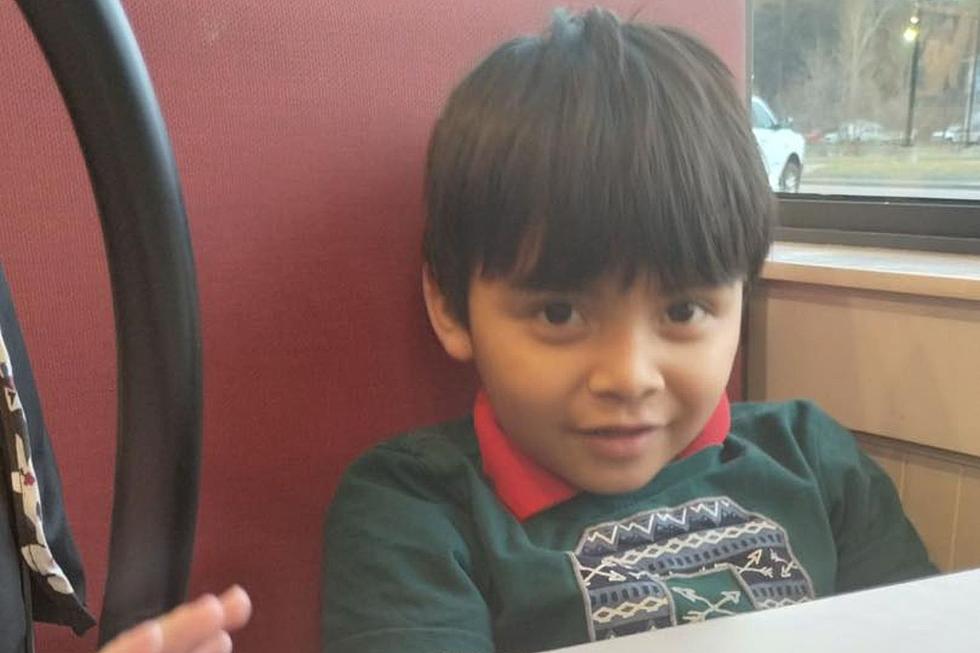 Webster Co., Kentucky Authorities Seeking Help Locating 7-Year-Old Boy Missing Since Wednesday
Webster County Emergency Management via Facebook
UPDATE: FRIDAY, MARCH 23RD AT 9:03 AM
Webster County Emergency Management has announced the boy has been found safe.
ORIGINAL STORY
Authorities with Webster County Emergency Management (WCEM) are asking for the public's help finding a young boy who has not been seen since Wednesday evening.
According to a post on its Facebook page, WCEM says Miguel "Michael" Jose-Perez was last seen around 6:30 PM Central time Wednesday evening and is described as a Hispanic male with a light-brown complexion, 4'7" tall, and around 80 pounds. He has black hair, brown eyes, and a "thin build."
He was wearing a black flannel-style jacket, a red shirt with white writing, grey sweatpants, and possibly carrying a black backpack.
If you see Miquel, you're asked to call Webster County Dispatch at 270-639-5012.
[Source: Webster County Emergency Management on Facebook]
10 Kids Are Still Actively Missing in Kentucky & One is From Owensboro
One of a parent's worst nightmares is to have their child go missing. Kentucky has several kids still activity missing and one of these kiddos is from right here in Owensboro.