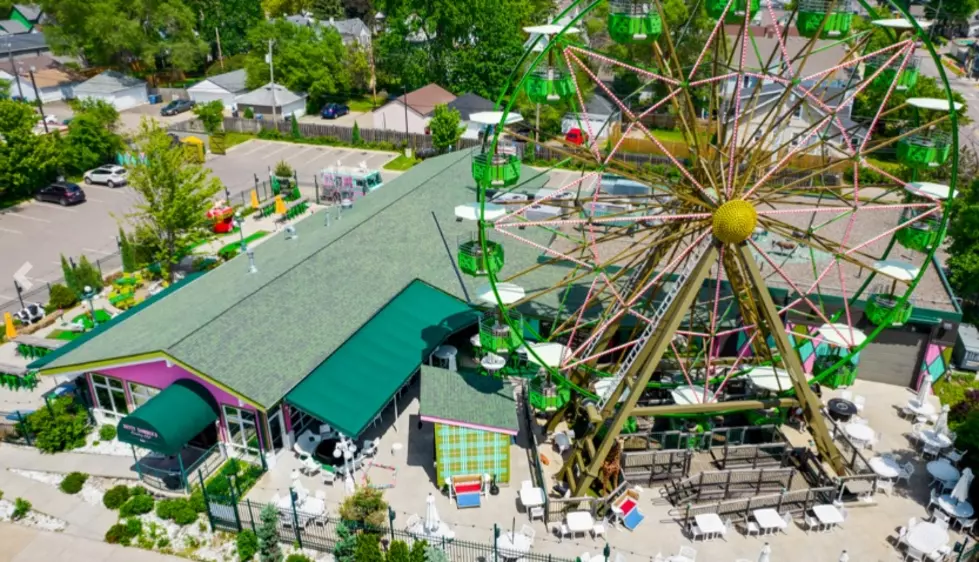 Minnesota Business For Sale Includes a Massive Ferris Wheel
Mark Hulsey/Hayden Hulsey-Results Commercial/Remax Results
If you're looking to own your own business, this venue for sale in Minnesota right now comes complete with its own Ferris wheel.
One of the most unique business properties in Minnesota is up for sale right now, and if your offer is accepted, it includes its famous Ferris wheel. The venue has been known as Betty Danger's Country Club and is located in northeast Minneapolis.
While it was a bar offering a multitude of cocktails and adult beverages, Betty Danger's also served food. And it had other outdoor attractions, as well, like miniature golf-- and that massive Ferris wheel.
Seize the Deal: Golf 8 SE MN Courses For Just $99!
The business is up for sale now, listed by Results Commercial/Remax Results in Minneapolis, and can be yours for just $4.2 million. If you remember, Betty Danger's was up for sale two years ago, after it was forced to close during the pandemic. The owner ended up keeping it but rebranded the business as Betty Danger's Animal Farm when it reopened in 2021.
According to Results Commercial, here are just some of the features included in the listing:
The eclectic features of Betty Danger's are out of this world including a custom-made Ferris Wheel directly from Europe in 2014, a (mini) golf course meandering inside and outside, huge patio, and a Caddyshack.
There's also a single-family home included in the main building, so if you can live right there on the property if you so desire. You can get more information on the listing HERE. Check out the pictures below!
Minnesota Business For Sale Includes a Massive Ferris Wheel
This business, which is for sale right now here in Minnesota, comes complete with its own massive Ferris wheel.
Listen to Curt St. John in the Morning
Weekdays from 6 to 10 a.m. on Quick Country 96.5
You Can Now Rent Your Own Private Island on a Lake Here in Minnesota
If you're looking to get away, you can now rent an entire island on Lake Vermillion, up north in Minnesota.