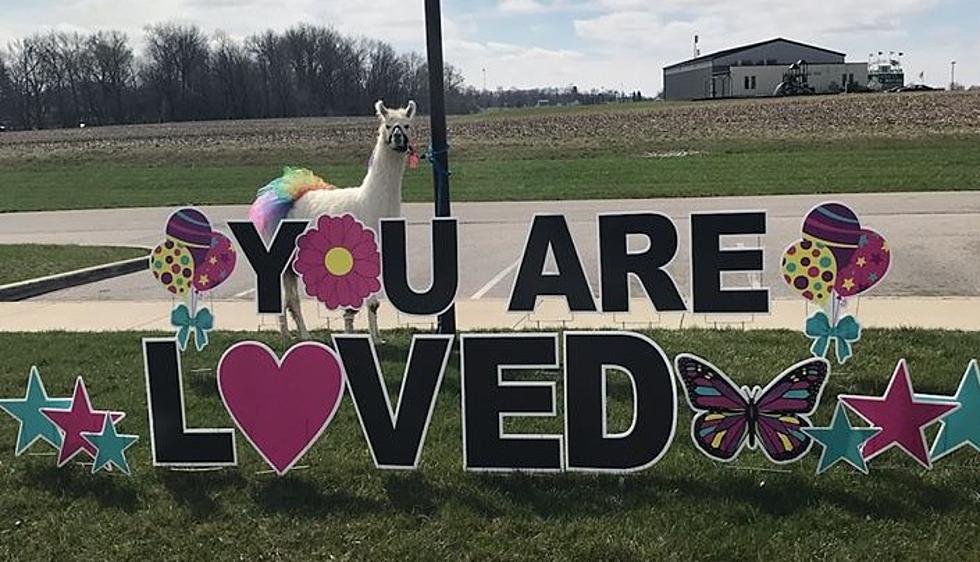 Meet The Llama That Makes No-Contact Outside-The-Window Visits During Covid-19
Lil' Rexings' Pony Express LLC
Have you ever seen a Llamacorn before? What about a Llama in red pajamas?
One Evansville family-owned business is still bringing smiles to faces despite the Covid-19 pandemic. Lil' Rexings' Pony Express is a local company that, under normal circumstances (not a world-wide pandemic) offers both on-site and off-site pony rides and a petting zoo for things like birthdays and parties. Not only does Lil' Rexings' Pony Express have a pony, and a menagerie of other animals as well but they also have a Llama named Chronos who travels in his own Llambulance!
Chronos is quite the local celebrity too. He has made appearances in his red pajamas and as a Llamacorn at nursing homes, libraries and birthday parties and he's even been featured in photoshoots. Chronos is quite the Llama! To learn more about how you can meet Chronos and his animal friends, contact Lil' Rexings' Pony Express. They are currently booking no-contact, through-the-window viewings.
Enter your number to get our free mobile app
Meet The Llama Making No-Contact House Calls Amid Covid-19