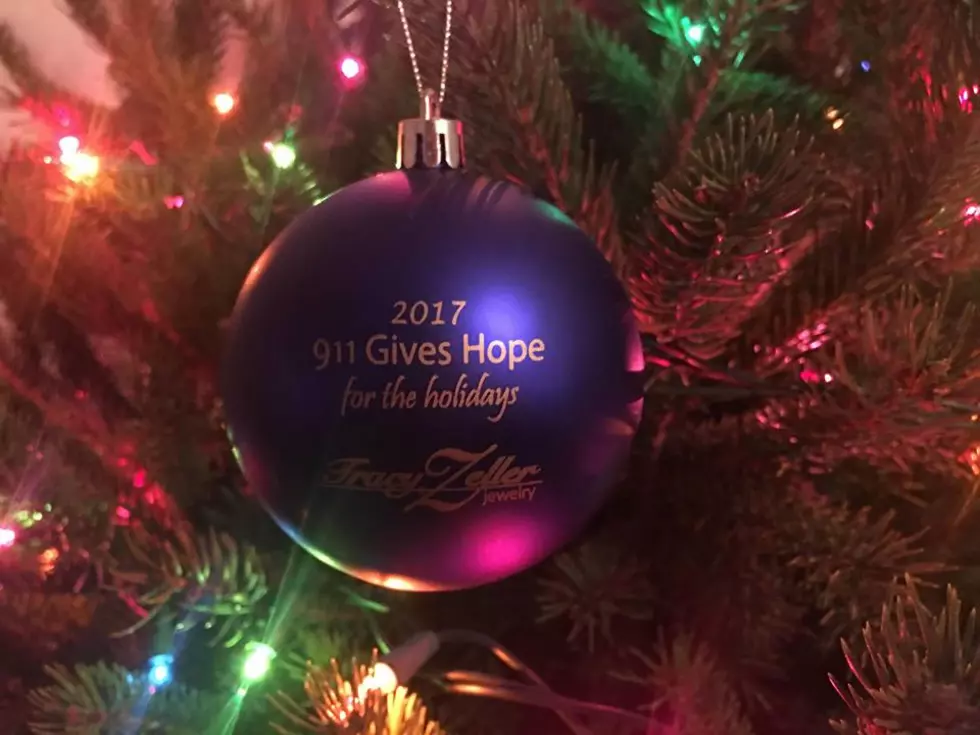 Make a Donation to 911 Gives Hope and Receive a Collectible Tracy Zeller Ornament
Melissa/WKDQ
This weekend is our annual 911 Gives Hope for the Holidays Toy Drive, and as a way of saying thank you for your donation, we would like to give you a collectible Tracy Zeller ornament!
The toy drive kicks off this weekend, where beginning at 6AM Friday morning and going non stop until 6PM Sunday, we will be collecting toys at the east side Evansville Walmart. These toys will stay here locally and go to help kids all over the tri-state!
While supplies last, if you drop off any donation to 911 Gives Hope this weekend, you will receive a free collectible Tracy Zeller ornament. These ornaments are beautiful deep blue, and will be a pretty addition to your tree! Plus it will serve as a reminder that you helped someone this holiday season!
It's just a small way for us and Tracy Zeller to thank you for taking time out of your day to think of others!
We hope this year will be bigger than ever!
Don't forget to stop by and grab an ornament when you make your donation! We'll see you this weekend!