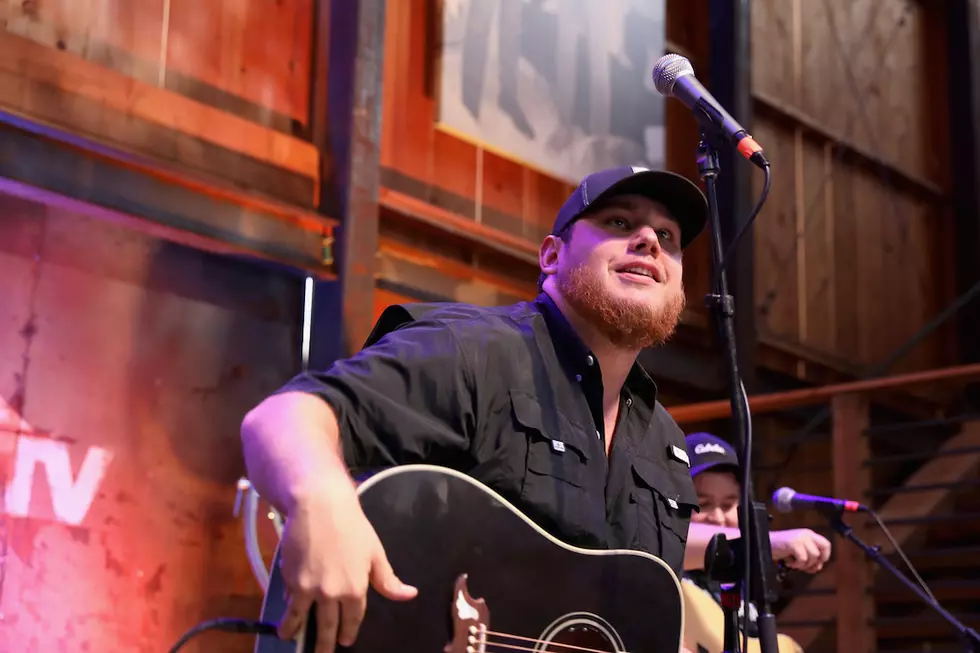 Luke Combs Never Saw His Grammy Nomination Coming
Anna Webber, Getty Images
In less than two months, Luke Combs will hear his name called alongside artists such as Bebe Rexha, Margo Price and Greta Van Fleet in the Best New Artist category at the Grammy Awards.
And even when he hears it yet again, he probably won't believe it.
"We won the CMA for Best New Artist and that just blew my mind, but the Grammy was something that seemed so far away," Combs tells Taste of Country during a recent interview in Chicago. "When you grow up in a lower-middle-class, blue-collar home, there are things that you think of that are so outside of the realm of possibility for some people to even think about ever accomplishing. The Grammy was one of those things for me. The Grammy blew me away."
5 Country Stars Who've Never Won a Grammy
The nomination is just another part of a journey that has not only kept Combs out on the road for essentially two years straight, but has also kept him hitting a slew of professional milestones every few months.
"You get the record deal and then you play some shows and you've got a number one song and then you've got your album out and then you get a number one album and it just keeps coming," Combs says. "I'm just thankful to be in this spot right now."
Granted, it ain't always easy for the North Carolina native.
"There are times where its really hard, and that's why I've got people that care about me to complain to sometimes, and they put up with a lot on that front," Combs says, pointing to the guys sitting around him on his tour bus on this particular night. "But yeah, I just can't believe where I am in my career right now. I'm very thankful to be here doing what I am doing."
Also next year, Combs will head off on his largest North American headline tour.
"On the last headlining tour we did, one of the rooms was 500 people and the biggest one on this spring tour is going to be 16,000 so its like really different," Combs says. "We have done those big things with (Jason) Aldean and Brantley (Gilbert) but it wasn't our thing. There wasn't any pressure if something was to go wrong. Now they will be mad at us," he laughs.
Country's Hottest Men of 2018? Here's 10: