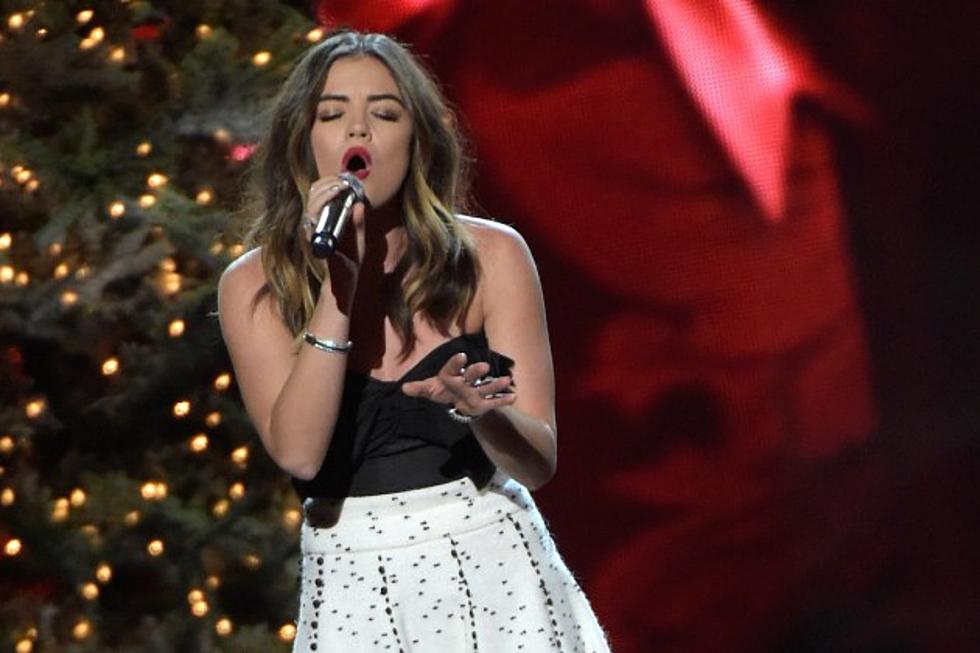 Lucy Hale Cancels Road Between Tour Dates Due to Illness
Rick Diamond, Getty Images
Lucy Hale is being forced to cancel a string of concerts due to a recent strain on her vocal cords. Canceled shows will run through the new year.
Hale's Road Between Tour was set to kick off in Boston on Jan. 29 and already had sold-out dates in New York City. Now, it looks like the singer's first headlining tour may have to be postponed until later in 2015.
"I am devastated that I can't be out performing for my fans who have been incredibly supportive," says Hale, "but I have been advised not to embark on a tour at this time. You know I hate letting y'all down and thank you for your understanding."
The official announcement comes after Hale had to cancel a Dec. 14 show due to a "personal emergency." Hale, whose debut album was released in June, also took to Twitter with a heartfelt post expressing her sadness and thanking fans for their support:
For more information, visit Hale's official website. Ticket holders in need of a refund should contact your original point of purchase.
Get UpClose With Lucy Hale