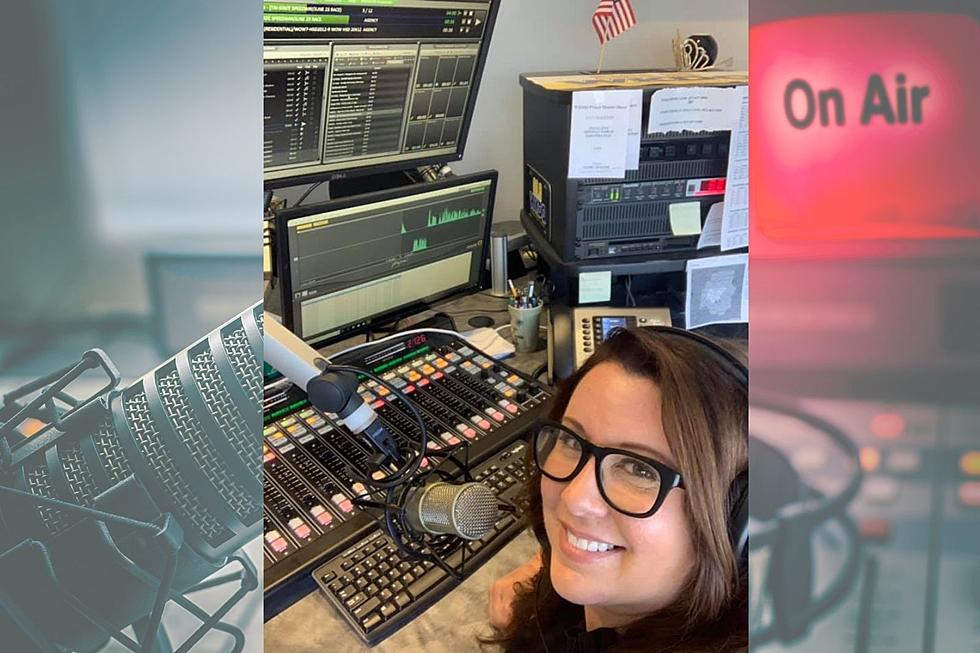 [LISTEN] MY Morning Show First – We Quiz Leslie Morgan from 99.5 WKDQ
PHOTO: LESLIE MORGAN
One of the things that make working at Townsquare Media Evansville awesome, is the way we are all like a family. I've worked in a lot of other cities for different companies, and none of them were very friendly with competing radio stations within the same building.
Here's a little insider tip for you - Our studio is just a few steps from KISS 106, 103 GBF, and 99.5 WKDQ. We partner with our sister stations on charity events and fun promotions throughout the year. When you see us interacting with fellow radio personalities, trust me, we really are a family.
If you've lived in the Tri-State for a while, you've probably heard of and listened to Leslie Morgan. She is one-half of the Q Crew Radio Show on 99.5 WKDQ. It's funny that we both got our start in Princeton at 98.1 WRAY. Leslie was also the Drama Teacher at Princeton Community High School. She is teaching acting and self-confidence classes in her spare time. Leslie even hosted a podcast, and she is a mentor for talent within our company.
In the early '90s, and before that, the radio business was basically a man's world. It was rare to hear a female leading any conversation. The role of women in radio has changed a lot. We are no longer expected to giggle or simply read the weather forecast. We are considered equal with the men in our company and have just as many opportunities. Leslie is a shining example of how women are leading the way with digital radio content.
We invited Leslie into our studio to answer 5 'This or That' questions. After you listen on-demand, scroll down to find out more fun facts about Leslie Morgan in pictures.
Get to Know Leslie Morgan from 99.5 WKDQ in Pictures
Leslie Morgan has been a staple of local media for many years. She loves teaching, coaching, and acting. Leslie is one of those 'Rare' women in radio that can literally do it all. She's all about family and community.
Portfolio - The Many Moods of Evansville's Hannah Birkla
Every Tuesday at 7:35 AM we get to know a friend in the Tri-State a little better with a game we call 'This or That'. We felt like there was more than one Hannah represented in our On-Demand segment, and in this set of photos. Hannah is a Marketing Specialist here at Townsquare Media Evansville.